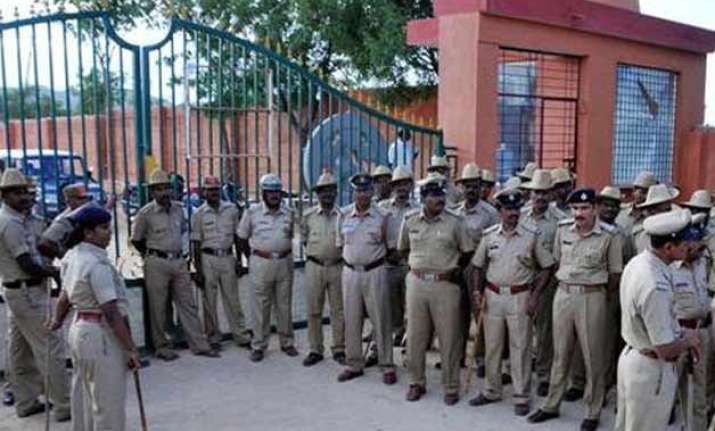 Bengaluru: A Muslim manager of an accessories store was stripped, tied to a pole and flogged at a crowded market place allegedly for moving with a Hindu woman in the communally polarised town of Mangalore.
The woman works as a sales girl in the same store.
Police reached the spot after visuals of the man began beaming on the local television channels and arrested 14 suspected Bajrang Dal activists who were flogging the victim one by one.
The victim has filed a complaint to the police which says that the woman had asked him for a loan of Rs. 2,000. They were going to an ATM to withdraw the cash when a group of men armed with knives and staves attacked them, the complaint said.
Though the woman escaped unhurt, she too was slapped for trying to come to his defence.