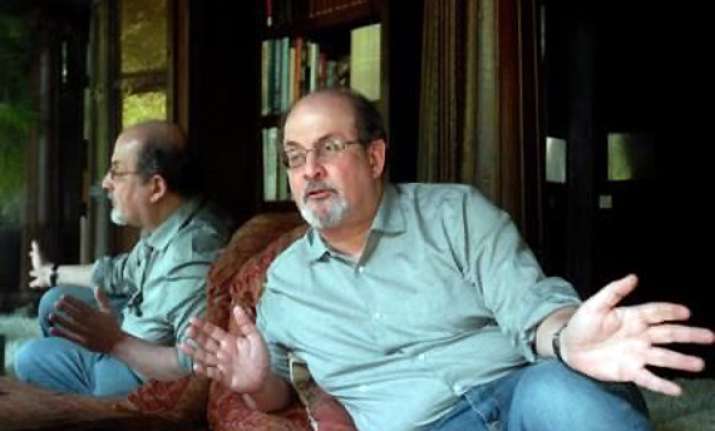 New Delhi, Jan 24: Writer Salman Rushdie today described as a "awful" the cancellation of his video address to Jaipur Literature Festival, claiming that threat from Muslim groups stifled free speech.

"Awful," the controversial author of Satanic Verses tweeted hours after organiserscalled off the video address. 

"Threat of violence by Muslim groups stifled free speech today. In a true democracy all get to speak, not just the ones making threats," he said.

He also re-tweeted the terming of the entire episode as a "black farce".

The much-anticipated video address by Rushdie at the ongoing JLF was cancelled at the last moment today because of fears of violence as Muslim organisations staged protests. 

The decision to call off the video address by the 'Satanic Verses' author came after a meeting festival organisers had with leaders of Muslim organisations. 

'Satanic Verses' has been banned in India for allegedly hurting the sentiments of the Muslim community.

The book cast a shadow on the Festival when four authors read out passages from it leading to complaints against them and the organisers in courts in Jaipur and Ajmer.