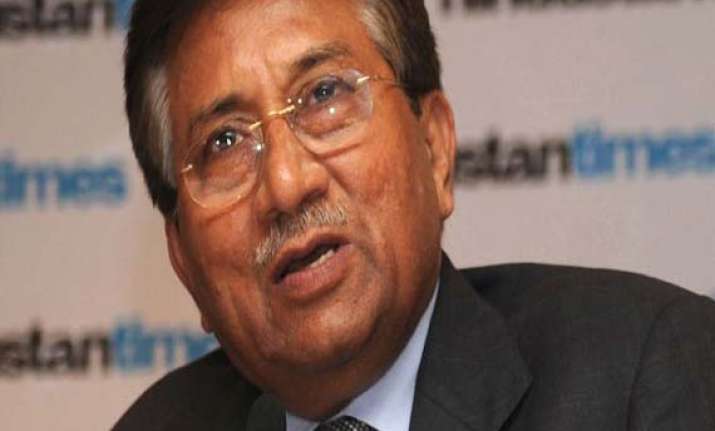 New Delhi, Nov 18 : Former Pakistan president Pervez Musharraf said on Saturday that nuclear-armed India and Pakistan need to "bury the hatchet" and settle their differences to reduce poverty and ease tensions in the region.
He added that the Pakistan army, widely seen as anti-India , was in favour of peace with New Delhi and stressed that the Kashmir issue, "the root cause of dispute" , must be resolved as it provides fuel to extremism in his country.
Musharraf fought against India in 1965 and 1971 wars and led Pakistan's army in the 1999 Kargil conflict in which militants infiltrated India's zone of Kashmir. "We need to resolve the long-standing disputes between India and Pakistan because these are the causes of hatred, causes of conflict and the wars," Musharraf told a media conference in Indian capital New Delhi.
Musharraf, who ruled Pakistan as a military dictator and later as a civilian president between 1999 and 2008, said the issues need to be resolved to improve the "socioeconomic development" of South Asia, home to hundreds of millions of poor.
"It is high time we open our eyes to reality," said Musharraf, who has lived in exile in Dubai and London since stepping down in 2008. "We need to bury the hatchet."
Musharraf said that all outstanding disputes between Indian and Pakistan should be dealt with at the same time rather than following a "stepby-step" process.
Chief among the conflicts to be settled is the disputed Himalayan region of Kashmir, he said. "This is actually the root cause which spawns not only war" but also "religious militancy in Pakistan" , Musharraf said. Muslim-majority Kashmir is divided between India and Pakistan along the heavily-militarized Line of Control border.