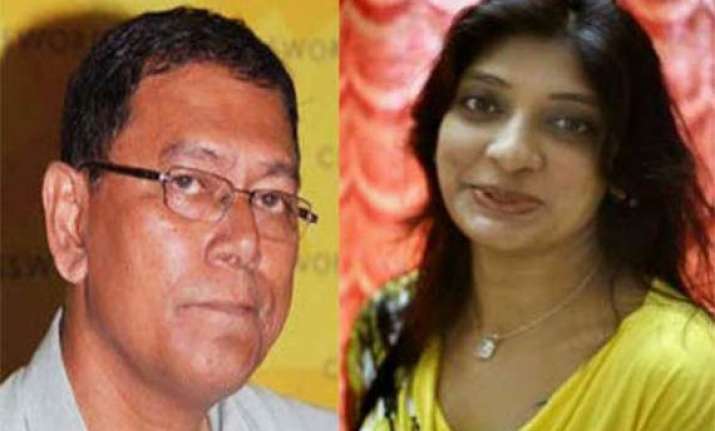 Mumbai, Nov 27: The journalist fraternity  in Mumbai has reacted with shock, restraint and suspicion to the arrest of Jigna Vora for her alleged involvement in J Dey murder case, reports the newspaper DNA.

Mumbai Press Club president Gurbir Singh, who has worked with Dey, said: "We do not know what evidence the police have.
We are reserving our comments till we see that. We are trying to find out on what basis they are doing this.
The police have had this campaign against Jigna, without naming her, by planting a few stories in newspapers saying journalists are involved."

He added, "She had been talking to people and contacting them stating that she was being framed.
She hasn't contacted us though, but what we know from what we have heard is that, as a source, she used to speak to Chhota Rajan. We cannot take a stand beyond this. We are reserving our comment on the issue for now."

However, some others from the fraternity have backed the arrested journalist and questioned the police action.

S Balakrishnan said, "The arrest has raised more questions than it answers. Rajan has got his huge network of informers and workers in Mumbai. If he wanted information about J Dey, he would have got it from his own sources and not depended on Jigna. Why would he rely on a journalist and risk his conspiracy being exposed?"

He added, "I know Jigna personally, and she is the kind of a person who would have tipped off the police herself had she known about this.
Another thing I am wondering is if Jigna is set up and is used by vested interests for their own purposes. The police are not able to find out the motive despite so many arrests.

"They are depending on the endorsement of Chhota Rajan for their theory of killing of Dey. Even now it is not late to hand over the case to the CBI.
At least, it has its own network with Interpol and it is possible for them to find out the truth about the murder of Dey."

Another journalist Jatin Desai said: "As a journalist, I do not think she would have done this. It is shocking that someone from the fraternity, and that too a woman, has been arrested.
It would have been better if the police had given the proof or released the conversation between Jigna and Rajan. Why Rajan would depend on her when he has his own, committed network?"