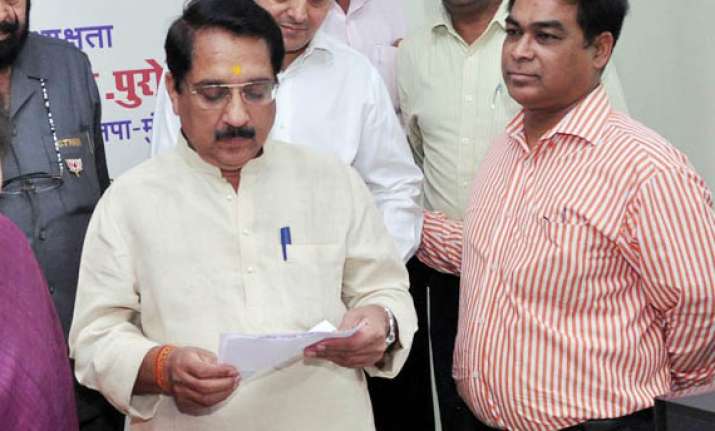 Mumbai, Feb 1: In a dramatic turn of events, Mumbai BJP chief Raj Purohit's daughter-in-law Hema, who yesterday filed her nomination as an Independent candidate for the BMC polls, today withdrawn from the fray in the "larger interest of the party.

Hema raised a banner of revolt against BJP after she was denied the ticket and filed her nomination papers from ward number 219.

"I am withdrawing on my own. I have taken this decision in the larger interest of the party," she told reporters without elaborating further.

Earlier, on his daughter-in-law's decision to file nomination as an independent, Purohit had said,"she was assuming that her name was their on the list".

The city BJP chief later said that "it was decided that tickets would not be given to the relatives of the party leaders. It was wrong to rebel against the party for being denied ticket. Our family, however, wanted her (Hema) to contest".