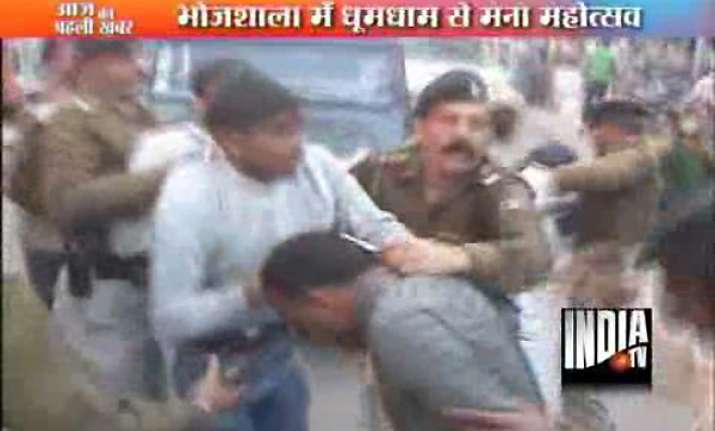 Dhar, MP, Jan 29: Tension is brewing in Dhar after the local police on Saturday beat up devotees of Palki Yatra Samiti, for taking out a procession of Goddess Saraswati without prior permission.

Twelve persons were taken into custody, police said.

Police had given permission to Ma Saraswati Janmotsav Samiti to organise a pooja at the local Bhojshala.  Meanwhile, another committee called Palki Yatra Samiti took out a Saraswati procession, and police tried to stop it.

Devotees clashed with policemen, after which the later resorted to canecharge.