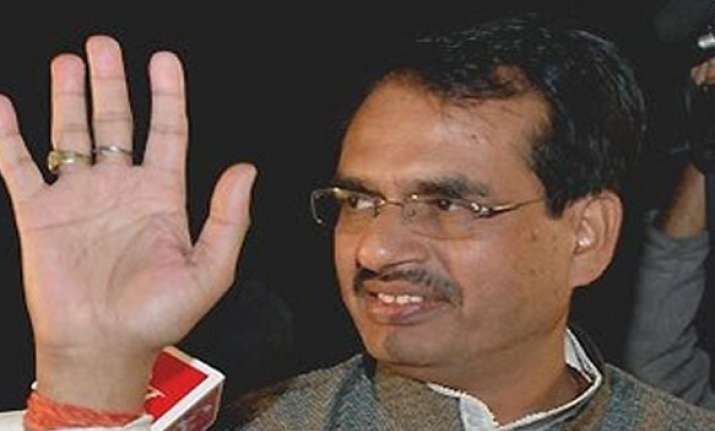 Bhopal, Feb 13 :  Madhya Pradesh Chief Minister Shivraj Singh Chouhan today sat on fast in support of his demands for the BJP-ruled state but called it off minutes later following an assurance from the Prime Minister.
"On the assurance of Prime Minister Manmohan Singh that all issues concerning Madhya Pradesh will be sorted out soon, and the advice of BJP central leadership, I am calling off this fast launched in support of the farmers whose crops have been affected by frost and (on) several other issues," he told party workers at Dusshera Maidan here.
Among other things, Chouhan had demanded an additional financial package for the farmers in the state.
Explaining the reasons for calling off the fast, Chouhan said that during his meeting with Governor Rameshwar
Thakur earlier in the day, he got a telephone call from the Prime Minister, assuring him that all the issues raised by him will be sorted out soon.
Singh also told the Chief Minister that he has authorised Planning Commission Deputy Chairman Montek Singh
Ahluwalia to hold discussions with the State. The first meeting will be held on February 20 in New Delhi, Chouhan said.
 "This meeting will be arranged within a week. Let me also take this opportunity to thank you for acceding to my request not to proceed on the fast," the Prime Minister said. The Chief Minister said that he told the Prime Minister during the telephonic conversation that he had taken the decision of undertaking fast with "a heavy heart" as all his earlier pleas had not elicited any response.
Chouhan mentioned the demands such as provision of adequate coal for power generation in the state, allocation of funds under Indira Awas Yojna and supply of foodgrains for BPL families. PTI