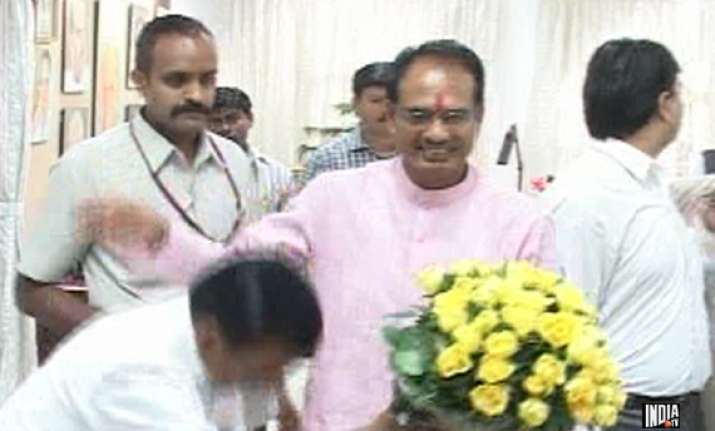 Bhopal, March 5: Madhya Pradesh chief minister Shivraj Singh Chouhan today consciously avoided meeting party MLA Dhruv Narayan Singh, questioned by CBI in Shehla Masood murder case, and refused to take a birthday bouquet from him.
 
Hundreds of BJP workers, ministers and MLAs had flocked to the chief minister's residence to wish him on his birthday.
 
Shehla Masood murder case suspect MLA Dhruv Narayan Singh also arrived with his supporters and danced with them, but he was not allowed to take the birthday bouquet to the chief minister.
 
Most of the prominent state BJP leaders avoided meeting Singh, but the influential industry minister Kailash Vijayvargiya openly came out in defence of the MLA.
 
Kailash Vijayvargiya said, CBI was indulging in "witch-hunting" of BJP workers at the instance of Congress. "It has become Congress Bureau of Investigation", he said.
 
When mediapersons questioned the chief minister about Dhruv Narayan Singh, he merely smiled and  joined his hands, refusing to speak.