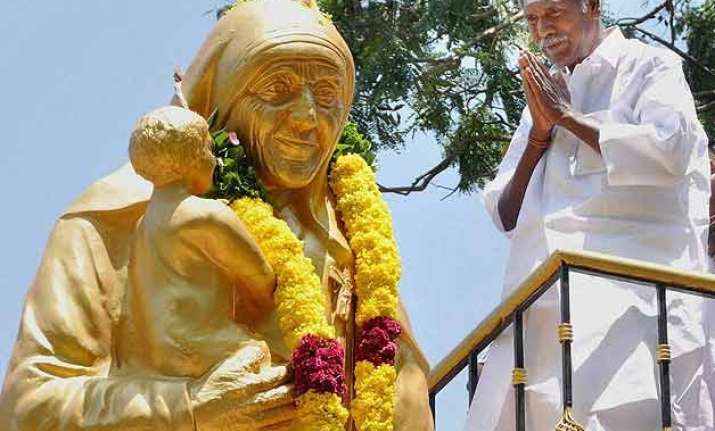 Kolkata:  Prayers marked the 105th birth anniversary of Nobel laureate Mother Teresa here today.  At the Mother House, headquarters of Missionaries of Charity, which was founded by Mother Teresa nuns of the order started the day with special prayers in the memory of her.
Mother Teresa was born on August 26, 1910 at Skopje in Maceodonia. She died in September 5, 1997 in Kolkata.
Mother Teresa was the recipient of numerous honours including the 1979 Nobel Peace Prize and the Bharat Ratna, in 1980. In 2003, she was beatified as "Blessed Teresa of Calcutta".
"Live simply so that others may simply live - remembering Mother Teresa on her 105th birthday," West Bengal Chief Minister Mamata Banerjee tweeted.