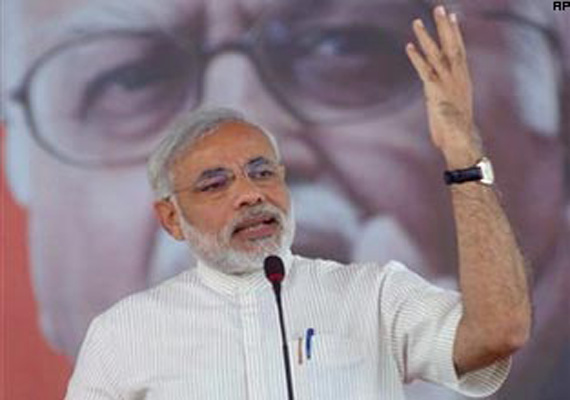 Bhavnagar, Jan 26 : Targeting Gujarat Governor Dr Kamla, Chief Minister Narendra Modi on Thursday  said that the women empowerment bill seeking 50 per cent reservations in the local bodies for women, passed by the state Assembly, had been denied assent.

"Gujarat was the first state to have passed women's empowerment bill in the Assembly, but it has been denied assent by the Governor despite she being a woman," Modi said, addressing a gathering of woman here.

The bill had been passed by the state Assembly in December 2009.

Modi's criticism of the Governor comes after the High Cour recently upheld the appointment of Justice R A Mehta (retd) as the state Lokayukta. Governor had bypassed the state government while making the appointment, and latter had challenged it before HC.

Modi said that women played a very dominant role in the country's dairy sector, and empowering them would mean making the nation strong.

"The Save Girl Child campaign of the state has resulted in reversing the adverse gender ratio from 827 to 906 women per every 1,000 men," Modi said.