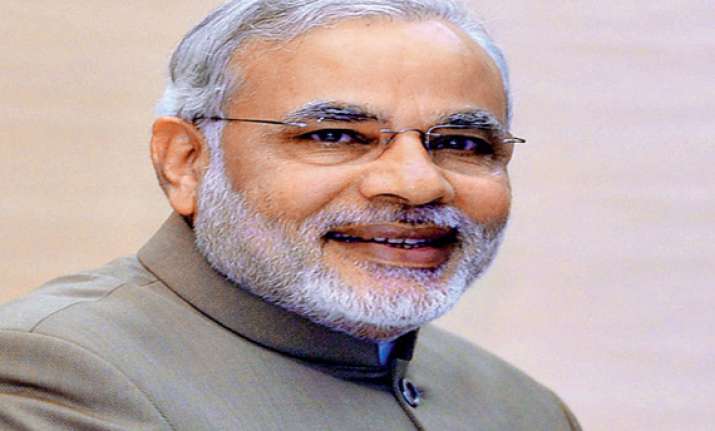 Ahmedabad:  The Ahmedabad police, which has initiated a probe against BJP's prime ministerial candidate Narendra Modi for alleged violation of election laws, has asked representatives of some news channels to appear for recording statements.
Modi had sparked a controversy when he addressed the media and flashed the party symbol lotus near a polling station in Ranip area here after casting his vote on April 30.  
Bureaus of some national news channels here confirmed that they had got summons from police through email.  
On the orders of the Election Commission, an FIR was lodged against Modi for violating 126 (1)(a) of the Representation of People Act, which prohibits candidates from holding a press conference within 100 metres of a polling booth.
Simultaneously, a non-cognisable complaint was filed against TV channels for broadcasting the press conference.