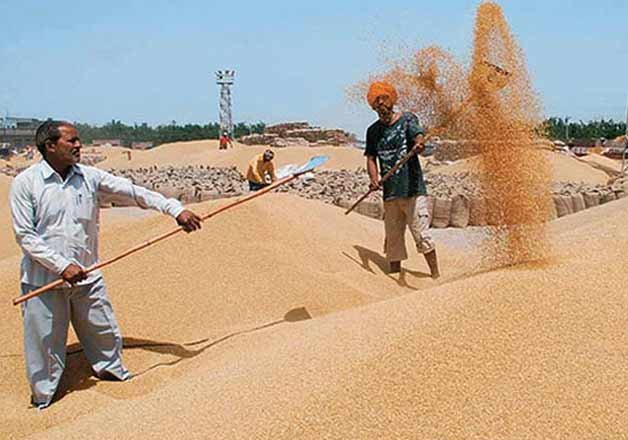 New Delhi:  Going back on its pre poll promise of hiking the minimum support price (MSP), the Narendra Modi government on Friday told court that it would not be possible to increase the MSP on pulses, food grains, oilseeds and major vegetables by 50 per cent, as such increase would have an adverse impact on market.
The affidavit was filed by centre in response to the application filed by Consortium of Indian Farmers Association which sought implementation of the BJP manifesto issued in 2014 on the eve of Lok sabha polls.
The petitioner drew the court's attention to the fact that BJP in its poll manifesto had stated that it would implement the recommendations of National Commission on Farmers and the National Agricultural Policy.
The petition was filed in 2011 in the light of large number of suicides by farmers in Maharashtra and Andhra Pradesh as they were unable to get profitable returns for their produce.
The BJP manifesto stated that BJP would take steps to ensure a minimum of 50 per cent hike in MSP over the cost of production of agricultural products in
(CACP) had recommended MSP for 22 agricultural commodities and fair and remunerative prices for sugarcane.
"Fixing of MSP is not a cost plus exercise, though cost is an important determinant of MSP, which is recommended by CACP on objective criteria. Hence prescribing an increase of at least 50 per cent hike on MSP on cost may distort the market.
A mechanical linkage between MSP and cost of production may be counter-productive in some cases." Centre informed the court.
The Centre stated that most of the recommendations in the national policy for farmers made in 2007 for development and growth of agriculture had been implemented
order to improve the profitability.
However, the Centre told a bench of Justices S.J. Mukhopadaya and N.V. Ramana that the Commission on Agricultural Costs and Prices.
 
The grievance of the petitioner, the National Commission on Farmers, submitted its final report in October 2006 and based on the recommendations, the National Policy for Farmers was formulated and sought dismissal of the writ petition.