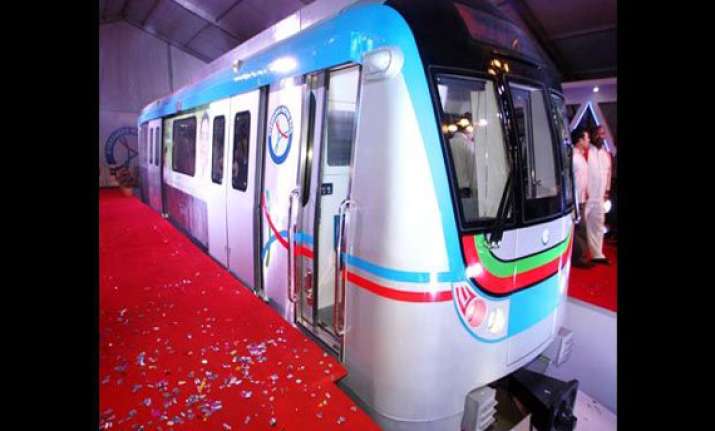 Hyderabad: Andhra Pradesh Chief Minister N Kiran Kumar Reddy today asked officials to ensure Phase 1 of the Hyderabad Metro Rail (HMR) is completed by March 2015.
The Chief Minister unveiled the model coach of Hyderabad Metro on the Necklace Road here.
The coach will be open for public viewing from tomorrow. He said HMR was the world's largest metro rail project under Public-Private Partnership mode.
The project would be another jewel in Hyderabad's crown along with the 160-km Outer Ring Road and P V Narasimha Rao Expressway, he said, adding these infrastructure ventures would ease traffic problems in Greater Hyderabad region.
HMR covers three routes (corridors) having a length of 72 kms and will cost Rs 14,132 crore.
The first 8-km stretch will be completed between Nagole and Mettuguda by the end of 2014 and is expected to be opened for traffic in March 2015.
Ministers Danam Nagender, M Mukesh Goud, Kasu Krishna Reddy and several senior bureaucrats and government officials were present at the function, where the coach was displayed.