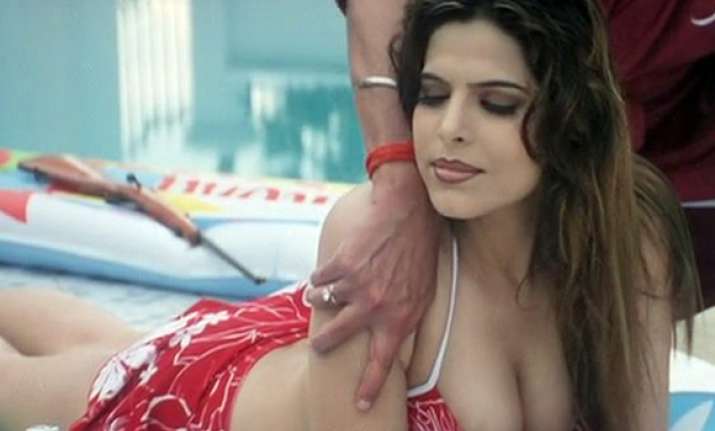 Mumbai, Dec 17: Nadir Shah, the father of missing Pakistani acress Laila Khan alias Sara Khan, today alleged that his daughter Laila, her mother, brother and sister have been murdered by persons who were eyeing her property in Mumbai.

Nadir Shah told India TV that he had told Oshiwara police about the three persons on who he had doubts of having a hand in the disappearance of his family, but the police is not doing anything concrete.

Laila Khan's father alleged that Asif Sheikh, who was earlier close to Laila, got the family members including the actress killed, and took away all the valuables from Sunshine Apartment in Oshiwara. The remaining objects in the apartment were set on fire.




Nadir Shah also blamed Noorani, the secretary of the society of having a hand behind the disappearance of  Laila and her family members.

The apartment is lying vacant since the last week of January this year, and Laila's Scorpio vehicle was found near a lake in faraway Srinagar.

Nadir Shah said, the vehicle was taken to Srinagar to misguide the police investigation.

Laila Khan made her debut opposite Rajesh Khanna in what was billed as his comeback film in 2008, Wafaa.




Item girl  Rakhi Sawant's brother, Rakesh, who had directed Wafaa, said he was among to first to realise that that Laila was untraceable.

"I had signed her for a three-film deal, and was planning to do another film with her soon. I started calling her up as well, but there was no reply. I realised there was something fishy," he said.

Then, on a trip to Kashmir for a music video shoot, Rakesh heard that she had last been seen in Srinagar, and that she had mysteriously disappeared.

"After coming back to Mumbai last month, I went to the Oshiwara Police Station. I told the cops whatever I'd heard about Laila's disappearance from the locals in Kashmir."




By then, the Oshiwara police had already been visited by the team from J & K, who had traced the car to Laila's address.

They even went to Sunshine Apartment, where Laila lived, and found that she and her family had not been home for months.

"The police came to the building two months ago searching for Laila," the building's secretary, Shoaib Noorani, told Mumbai Mirror.

"It was a team from the Detection Branch. They asked me whom the flat belonged to. I gave them all the details."