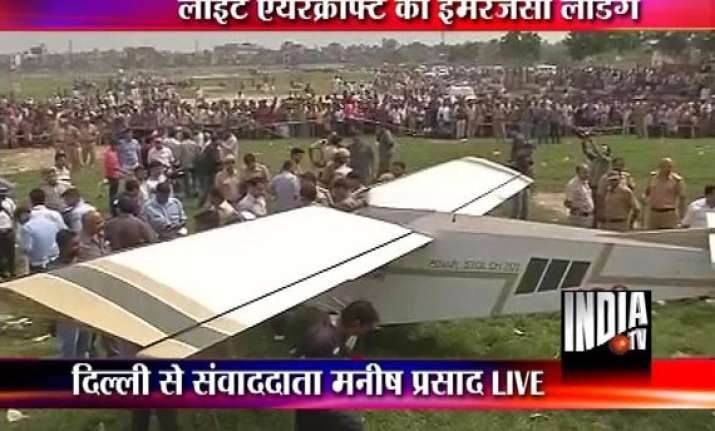 New Delhi: An IAF microlite aircraft with two persons on board made an emergency precautionary landing today in a park near a metro station in east Delhi after the pilot suspected a problem in the plane. 
The two persons on board are safe and the aircraft has not suffered any damage, Air Force and local police officials said after the two-seater aircraft landed at around 11 AM at the DDA Park near Shastri Park metro station, attracting a large crowd of onlookers.
The aircraft belonging to the National Cadet Corps wing of the Indian Air Force had taken off from Hindon air base for checking bird activity around the base where the IAF was carrying out the full dress rehearsal of its 81st IAF Day parade.
It made the "precautionary" landing near the Shastri Park metro station, an IAF spokesperson said here.