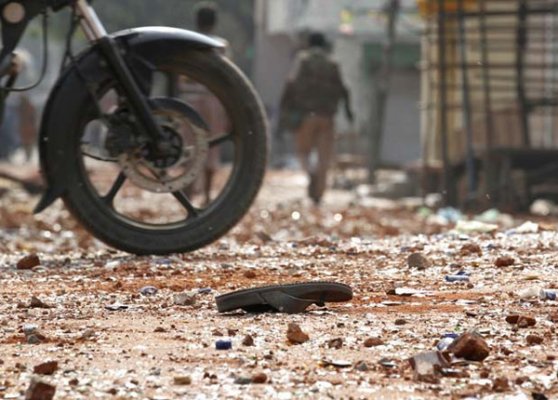 New Delhi: Concerned over communal violence in Delhi's Trilokpuri, the Centre has sought a detailed report on the situation in the trans-Yamuna locality and directed Delhi Police to take all possible steps to contain the prevailing tension.
The Home Ministry on Monday asked for a comprehensive report about the communal violence, amidst allegations of slow response from police.
Official sources said the Delhi Police had sent a factual report on Saturday but the Home Ministry has conveyed that a detailed reports on the reasons of clashes, steps being taken to end the tensions and whether there was any conspiracy to trigger the violence during festival season should be sent.
The Home Ministry also directed the Delhi Police to take all possible steps to end the violence and arrest the guilty.
According to police, 14 persons, including 13 policemen, were injured in Friday night's violence.
On Saturday, five persons had suffered gunshot injuries in the clashes. A total of 35 people, including 13 policemen had reportedly sustained injuries in the three days of violent clashes. More than 70 people were arrested in connection with the incident.
Police has advised the public to refrain from visiting the area.
Tension prevailed in the East Delhi area even as a large contingent of police personnel along with Rapid Action Force (RAF) and Central Reserve Police Force (CRPF) was keeping a tight vigil in all the 36 blocks after clashes on Diwali night.