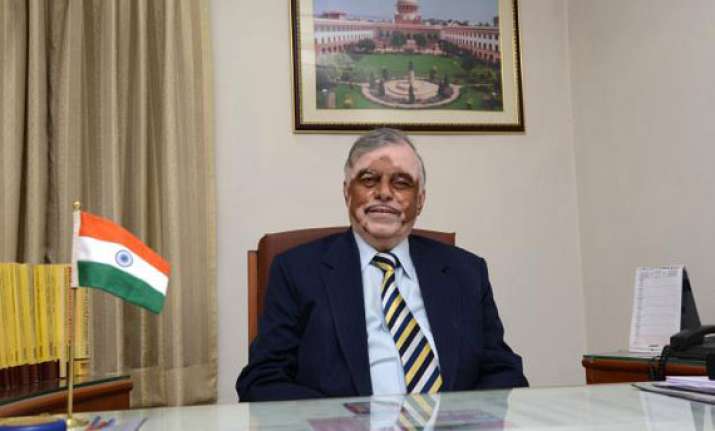 Mumbai: Chief Justice of India P Sathasivam today defended the last month's Supreme Court verdict on mercy petitions, saying as per Article 21 of the Constitution, even a death row convict is entitled to protection.
He said "this (ruling) does not mean the Court is showing leniency to people who have committed heinous crimes. Commuting death sentence to life can be done in cases of unexplained and undue delay in deciding mercy petitions."
The CJI was speaking at a seminar on "Improving Criminal Investigation" organised by Legally Speaking Trust in collaboration with the CBI.
A convict has right to plead for mercy and it is the Court's constitutional obligation to decide on it, he said.
"However, (mercy) petitions have been kept pending for more than ten years. Of the 15 convicts on death row (whose pleas were decided last month), two turned insane due to uncertainty (over their petitions). The petitions were not forwarded to the President," Sathasivam said.
The apex court has also framed guidelines on disposal of mercy petitions and execution of death sentence. As per the norms, convicts given death penalty must be informed about the rejection of their mercy pleas and should be given a chance to meet their family members before they are executed, he said.