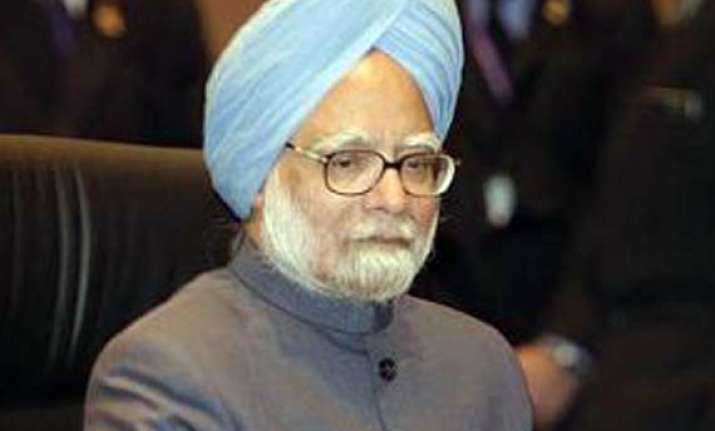 New Delhi, June 29 :  Sharply critical of the media for being "accuser, prosecutor and judge", Prime Minister Manmohan Singh today warned against creation of an atmosphere of cynicism in the country.

The Prime Minister began a 100-minute interaction with a group of editors here with his opening remarks which started with a comment that there was a growing perception in the media that the government was under siege and was not able to implement its agenda.

An atmosphere had been created in the country in which the media had become an "accuser, prosecutor and judge", he said, adding that no parliamentary democracy can function that way.

Obviously referring to media's coverage of recent scams, Singh said that sometimes the government did not know all the facts when taking a decision. Nevertheless, it had to take decisions.

Ex-post facto, whether it is the CAG, a Parliamentary Committee or any other body, they may have a lot more facts which were not available to those who took the decisions, he said.

If India "is besieged with constant sniping between the government and the opposition, or an atmosphere of cynicism is created allround, the growth impulses and entrepreneurial impulses of the people would not have full play," the Prime Minister said.

"That worries me the most," he told the group.  Confirming that a reshuffle of his Cabinet was underway, Singh however, declined to give any indication of the magnitude of the exercise or its timing.  "It is work in progress," he said.

He refused to say whether it would be a major or a minor exercise. Nor did he say when the reshuffle would take place, saying "I cannot predict".

There has been persistent media speculation that there would be a rejig of the Union Council of Ministers before Parliament meets from August one.

A number of ministers are having duel portfolios, Railways is without a Cabinet minister following Mamata Banerjee taking over as West Bengal Chief Minister. It is also being speculated that Dayanidhi Maran, Textiles inister who finds himself at the centre of a 2G controversy, may be dropped.
Appearing deeply unhappy about his government being described "day in and day out" as the most corrupt government, Singh said that he had been a civil servant most of his life.  What surprised him was not that there were some corrupt civil servants but so many remained upright despite temptations.

Urging that all civil servants should not be painted as corrupt, the Prime Minister said wrong doers must be and will be punished.

Acknowledging that corruption and blackmoney were big issues, he said the government was committed to dealing with these evils but it would be wrong to assume that there is a magic wand which will lead to instant solutions.  He cited the example of Europe where about 25 per cent of the economy was made up of blackmoney.  The Prime Minister questioned the basis on which the opposition and others were alleging that Rs. four lakh crore of blackmoney from India was stashed abroad. What is the basis for this, he asked.

The government was in the process of negotiating revised Double Taxation Avoidance Treaties and had pushed for the reforms of the banking system in G20. It was committed to pursuing all that is feasible to deal with blackmoney and corruption.

However, he warned against a situation in which India would be a state where "everybody is policing everybody else". The licence-permit raj should also not be brought back. PTI