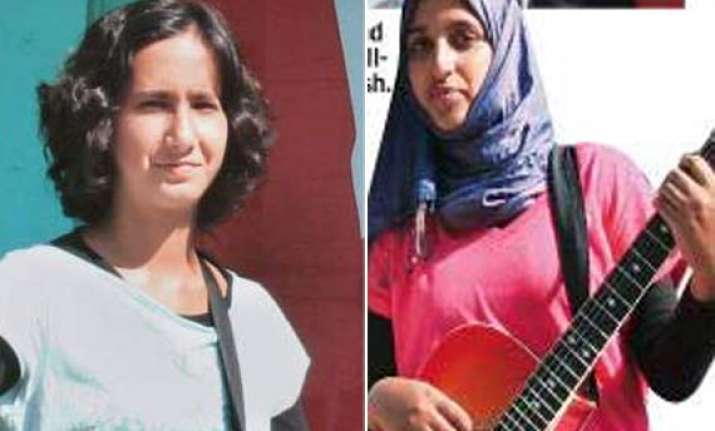 Srinagar/New Delhi, Feb 6: Aneeka Khalid, guitarist of Kashmir valley's first all-girl band Pragaash (now disbanded), says, she is no longer interested in music or in tock band.
"I have given it up", she told Mail Today, the Delhi newspaper from Bangalore, where she had gone for a trip.
Aneeka Khalid alongwith Farah Deeba and Noma Nazir were students in the same Srinagar school and it was there that they decided to form an all-girls band.
"All of us had interest in music and we decided to learn. Then we went to a music institute and formed a band. It was our interest that made us to form the band", says Aneeka. 
But now, it's over. Says Aneeka: "I respect grand Mufti Bashiruddin and his advice and have decided to quit music."
Aneeka says she has no plans to go outside the valley to learn music or perform anywhere.
She says, she is aware her band has got huge support from a lot of people within and outside Kashmir.  
"I say thanks to all those who have supported us, but we are not going to go outside the state to learn music or perform in any show. We have given up music", said  Aneeka.
She blamed the media for creating the hype about the band.  "As long as the issue was confined to Facebook, things were not so bad. But I think the media has given it too much hype."