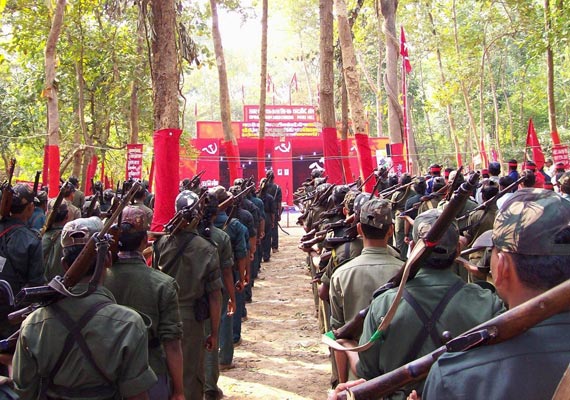 Raipur, Jul 28: The body of the police constable, who was abducted by the Maoists on July 21 from Narayanpur district of Chhattisgarh, was recovered today from the dense forest areas of Maharabeda village near here, police said.
"The body of constable Dhansai Sori (25), abducted by the Maoists a week ago, was recovered from the dense forest of Maharabeda village between Jhara and Dhaudai police stations," Deputy Superintendent of Police N K Sahu told PTI.
"It appears that he was beaten to death," Sahu said.
Sori, posted with Benoor police station which is situated in a Naxal-hit area, was abducted along with his friend Ghasiyaram on July 21 while returning from Narayanpur district headquarters where he had gone for personal work.
However, Ghasiyaram was released later.
"Getting a tip-off about the body of the abducted constable lying in Maharabeda forest (about 35 km from the district headquarters), security forces rushed to the spot this morning," the DSP added.
The body was handed over to Sori's relatives after postmortem.
Police sources said that Naxals probably put off the killing for the last seven days, waiting for the start of 'martyrs' week' which they are observing from today to commemorate the slain cadres. Maoist violence generally intensifies during such periods.