Follow us on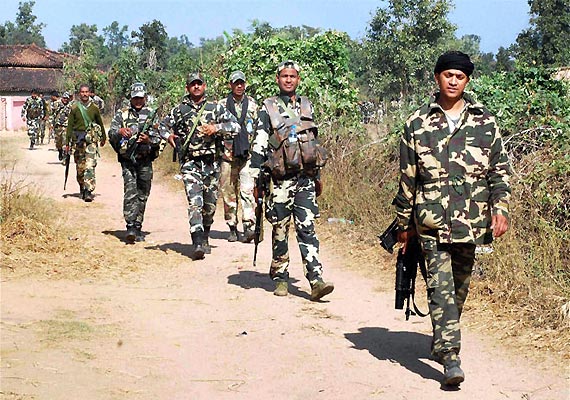 Medininagar (Jharkhand), Jun 23: In a prize catch, a CPI (Maoists) Zonal Committee member was arrested along with an accomplice while large quantity of explosives were seized from Undaag village in Naxal-hit Palamu district, a senior police officer said today.
27-year-old Umesh Yadav, who was also the Secretary of North Latehar sub-zonal committee of the outfit, was arrested on Saturday by security personnel when he was asleep with his girlfriend in the village, Police Superintendent Narendra Kumar Singh said.
Addressing a joint press conference along with CRPF Commandant Anil Minz, Singh said Yadav alias Umeshji alias Gorka alias Charka alias Mukeshji had been operating in Ranchi, Palamu, Chatra and Latehar districts of the state and was wanted in 26 cases, including encounter with police, arms loot, landmine blast killing of five persons and extortion.
Singh said his involvement in the recent attack on Congress leaders and workers in Chattisgarh was being investigated.
Acting on information, around 200 security personnel each of CRPF and Jharkhand Armed Police and District Armed police conducted raid in the village on Saturday and arrested Yadav and his accomplice Naval Saw while another accomplice Kripal Singh Kherwar managed to escape.
A country-made stengun, some live cartridges and a mobile phone was seized from Yadav, Singh said, adding Yadav's girlfriend was interrogated and later let off.
Yadav's arrest is considered a big catch a month after the arrest of hard-core Pawan Ganju. Ganju's disclosures during interrogation had led to the arrest of Anand Kherwar from Guwahati recently.