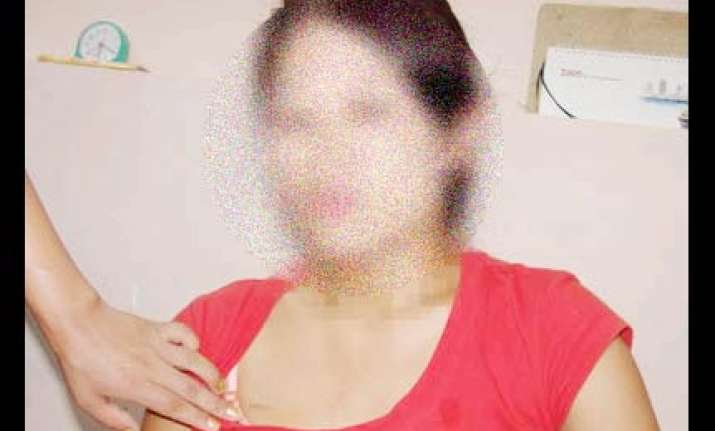 The manager of a renowned Chinese restaurant and bar - Wow Restaurant and Bar -- allegedly molested a girl from Manipur inside the eatery on Sunday for watching television during duty hours, reports Mid Day.
Sonam (name changed) works as a waitress with the restro-bar situated in the L Block of the circular shopping arcade.  Annoyed with Sonam for watching television on the first floor of the eatery, manager
Rohit Sharma
first hurled abuses at her and then pushed her from the chair she was sitting on. He then reportedly tried to get "physical" with her.
"He in fact tried to rape me. When I raised an alarm other staff members came for my help and released me from his clutches," Sonam claimed.
Sonam, a native of Manipur, lives with her brother and cousin in the Kotla Mubarakpur area of south Delhi. She claimed she was alone on the first floor of the restaurant when the incident occurred.
"It was not just a sexual assault, when I tried to resist him, Rohit attacked me with a fork," Sonam said, showing bruise marks on her neck and bosom.
Rohit denied the charge of sexual assault as baseless. He told MiD DAY that Sonam was trying to defame him and was implicating her in a false case. But he did concede that he scolded her.
"Sonam did not work properly. She was watching TV, which is only for customers who visit this restaurant. When I tried to reason with her she started shouting at me. I never attacked her, leave alone with a fork. I don't know how she suffered those injuries," the restaurant manager said.
He admitted he scolded Sonam for watching TV during duty hours and also because she wanted to leave early. Rohit counter-alleged that Sonam herself was carrying a fork and tried to hit him.
"She wanted to hit me with a fork. Maybe it was then that she suffered those injuries," claimed Rohit.
Sonam on the other hand remained adamant that Rohit assaulted her sexually. "Even the police lodged an FIR under sections that are not for a complaint regarding an attempted rape. They registered it under sections 354/323 of IPC. Due to the cops, Rohit is still roaming free," said Sonam.
A police officer investigating the incident said they had immediately lodged an FIR as soon the victim approached them. He said Rohit has not been arrested so far as they were taking statements from witnesses to establish the claims of the complainant.
"Sonam was taken to Ram Manohar Lohia Hospital for a medical examination. We will go through the MLC report to check how the girl suffered injuries. As soon as we get something concrete against Rohit, we will arrest him," said a senior police officer.
Sonam, had been working with the restaurant for the past three months, vowed that she wanted to teach a lesson to Rohit. "Now I don't want to go back on duty. They did not remove me from my post. I left the job myself," said Sonam.