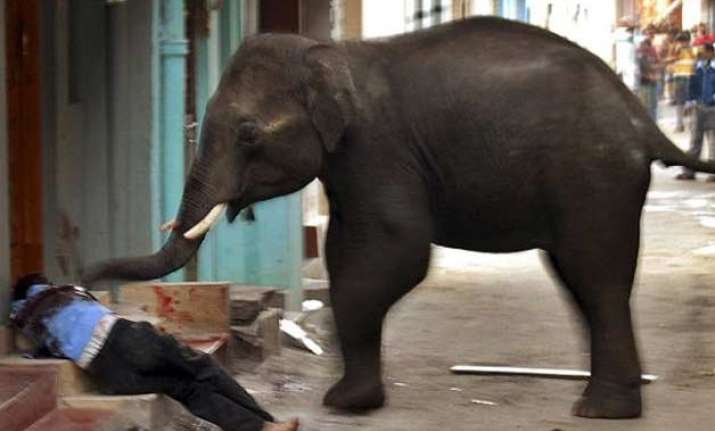 Siliguri: A man was trampled to death by an elephant near Siliguri today, a forest department official said.
Naresh Rai was going to the market at Mantari area near Siliguri when an elephant, which got detached from the herd,trampled him to death, Forest Ranger Sanjay Dutta said.
On hearing the news, forest department officials went to the spot, he said.
A sum of Rs 30,000 was provided by the forest department to the family members of Rai to perform his last rites, Dutta added.