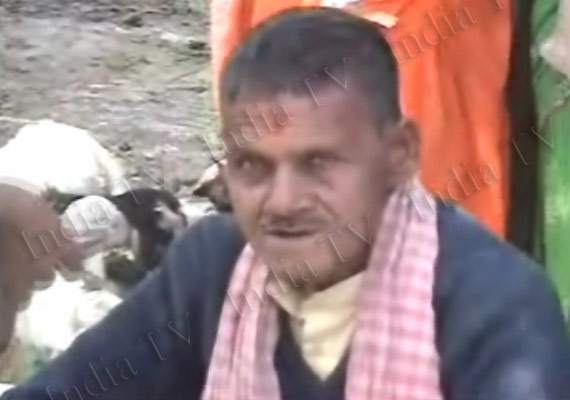 Samastipur (Bihar), Mar 24:
At the age of 22, Singheshwar used to work on the famous Bhaisalotan dam with other co-villagers on the Indo-Nepal border.
While working there, he survived a bad electric shock, and since then he became mentally traumatized.
Walking like a zombie, he detached himself from his fellow villagers and boarded a train to land up in Amritsar.
From Amritsar, he strayed into Pakistani territory, where the Rangers picked him up and was sent to judicial custody.
The Pakistani court gave him a 19 days imprisonment in 1976. Singheshwar was tortured by Pakistani security agencies who suspected he was an Indian spy.
He further suffered mental disabilities, and lived the life of a wreck for 35 long years in the Kot Lakhpat central jail of Lahore.
Meanwhile, Singheshwar's family members searched for him from Jammu and Gujarat, but could not trace him.
Singheshwar could have died in Lahore jail as an unknown Indian prisoner, but for the Indian Home Ministry, which  circulated his name to the Intelligence Bureau. The local IB official in Samastipur traced out his Laskar village under Tajpur block of Samastipur, and then the process of repatriation began.
On February 16, Singheshwar was handed over to Indian Red Cross by Pakistani officials at the Wagah border. Present to welcome him was his younger brother, who had borrowed money for the journey to Amritsar.
The villagers of Laskar gave him a warm welcome, friends and relatives poured in, but Singheshwar is in such a state that he is hardly able to recognize anybody.
Singheshwar had married a girl a few months before he left for Amritsar. The newlywed bride returned to her parents and she was married off to another man.
Singheshwar spends the whole day watching pictures, playing with children and walking through his village to rejog his memory.
It's the beginning of another life for the man who lost his wife, his youth and his dreams because of undivided India's partition.