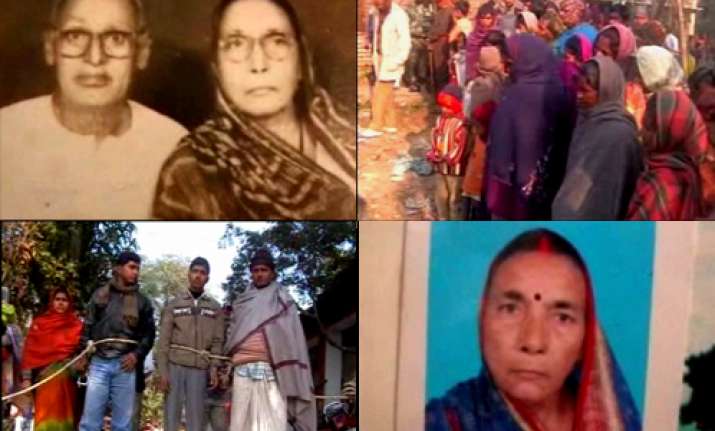 Patna, Feb 3 :  A man in Bihar's Begusarai district burnt both his parents alive  because they refused to give him money, police said.
 Mrityunjay Jha, 30, confessed to killing his parents since they had refused to give him money received as provident fund and grauity following the retirement of  his mother Tara, a government school teacher.  
Villagers in Gaura Purani Bazar in Begusarai district smelt a rat when they found two half-burnt bodies of the old couple, Nageshwar Jha, 75 and Tara Devi, 65, tied to a wooden pole in their house. They informed police, who took the man into custody and interrogated him.  
Mritunjay had demanded a large sum from the retirement benefits his mother had received. In fact, Tara even gave her wayward son a small chunk of her life-long savings. But Mritunjay demanded more.
The lure of money  made him blind when he came to know that Tara also had an insurance policy of Rs 1.25 lakh, and he was the sole nominee.
On Tuesday, his mother spurned his demand for more money. Mritunjay's father, too, snubbed him for his unending greed, provoking him to tie the couple when they were fast asleep. Mritunjay then doused the two with kerosene and set them ablaze.