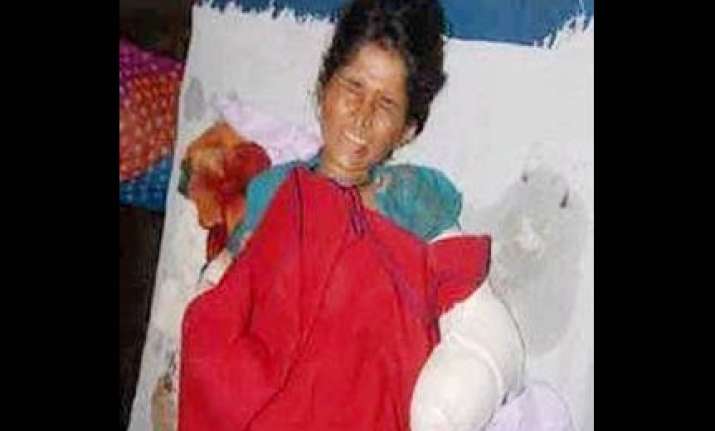 35-year-old Nanda Bagaria, a tribal, cut off both the hands of his wife Dhapu with a sword over a minor altercation, and then went to a nearby temple where he cut off his neck in front of Kalka Mata.  
This incident occurred on Monday morning in the Bagaria basti of Sakorda village near Udaipur, Rajasthan.  
According to police, The man, who had seven children, was enraged to find his youngest 2 year-old child throwing water on the burning charcoal being readied for cooking. The couple then had an altercation and in a fit of rage, Nanda took out a sword and cut off both the hands of his wife.
As the wife fell unconscious, the elder son Lahru came to stop his father, but Nandu slashed at his hand with the sword. Nanda then ran away to the nearby Kalka Mata temple, stood in front of the goddess and then slit his throat with the sword, dying instantly.  
Police said, Nanda was mentally unstable for the last six months.