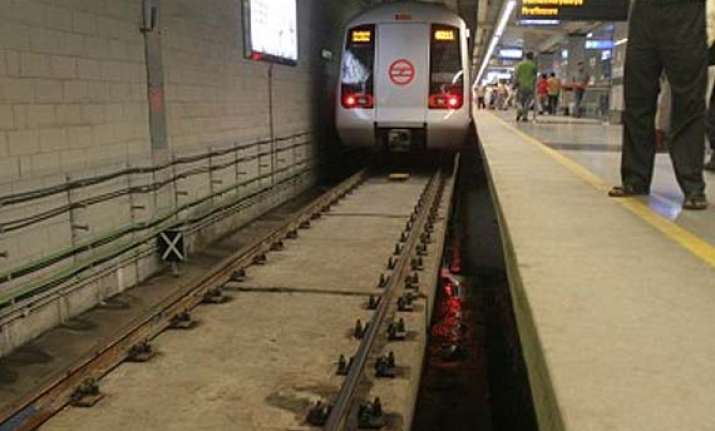 New Delhi: A 35-year-old man was injured on Sunday evening when he jumped onto a Delhi Metro rail track in an attempt to commit suicide, police said.
Kapil Grover, a resident of Hapur in Uttar Pradesh, jumped from platform No.2 at the Guru Teg Bahadur Nagar (GTB Nagar) Metro station in north Delhi around 6.30 p.m.
He received injuries to his head and elbow on being slightly hit by the Metro train running between Jahangirpuri and Huda City Centre on the Yellow Line.
"As the train was just about to stop, the man did not receive serious injuries. He was rushed to a hospital where doctors said he was out of danger," said a police official.
"No suicide note was recovered from him. He was identified from an identity card found in his possession. We are yet to ascertain the reason behind his step," the official said.
The official said Grover seemed to be a psychiatric patient.