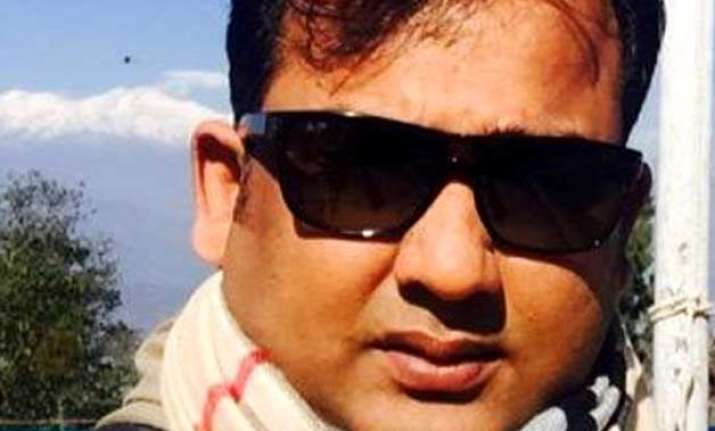 Shibaji Panja, businessman, who accompanied West Bengal Chief Minister Mamata Banerjee on her three-day Bangladesh visit, was today arrested after arriving at the Netaji Subhas Chandra Bose International Airport, Kolkata and handed over the Bidhannagar City Police late on Saturday night, following a lookout notice by the Delhi Police.
A team of Delhi Police will take charge of Panja.
Delhi Police had issued a lookout notice on February 19. They are looking for him in an economic offence case, the details of which were not available till early morning on Sunday.
Panja, a TV producer and industrialist, left for Dhaka along with the Chief Minister on February 19. According to media reports, Panja was under the scanner for quite some time and a team of Delhi Police is on their way to question him.
Panja, it should be noted, is member of the Kolkata International Film Festival committee. Reportedly, he is one of prime organizers of Mamata's art exhibitions and is described as Mamata's "Man everyday".
Panja had allegedly taken a Rs 18 crore loan from Industrial Financial Corporation, a government organisation which lends short term loans to firms, after submitting some fake documents. A case of fraud was registered in this regard with the Economic Offences Wing of the Delhi Police.
"Four days ago a look out notice was issued for Panja at all the airports. Our investigating officer will now go to Kolkata and then he will be formally arrested and brought to Delhi for questioning," DCP (EOW) B K Singh said.