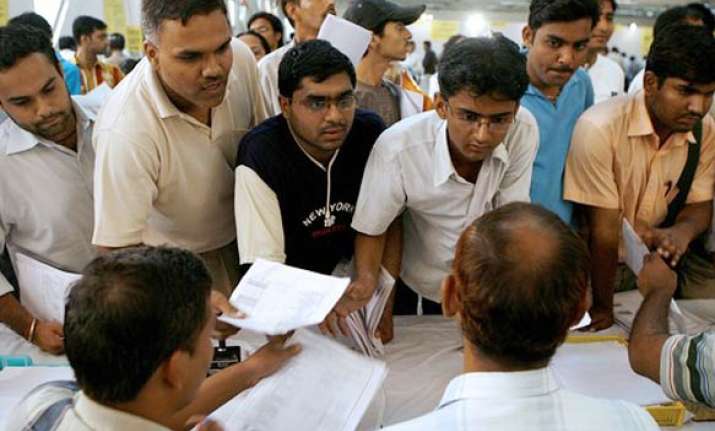 New Delhi, Feb 28:  Finance Minister Pranab Mukherjee has given a saving of Rs 2,060 per annum to male income tax payers by raising the exemption limit from Rs 1.60 lakh to Rs 1.80 lakh.
For women, Mukherjee has not given any benefit by retaining the exemption limit at Rs 1.90 lakh per annum.
However, senior citizens, especially male, will be the gainers. First the eligibility criteria has been reduced from 65 years to 60 years of age and second, there is a major benefit for those above 80 years earning Rs 5 lakh per annum and above.
For 'Very Senior Citizens' (above 80 years of age) earning Rs 5 lakh and above the tax savings would be Rs 26,780 per annum.
However, those earning up to Rs 3 lakh in the above said category, would save Rs 6,018 in a year.
The impact on tax liability for different income slabs for male, female, senior citizen and very senior citizen are given in the following tables as calculated by global advisory firm KPMG:
---------------------------------------------------------------------------------------------------
Income                Men                         Sr Citizens                         Vry Sr Citizen
                             Below 60 yrs          60-80 yrs(MALE)                above 80 yrs
--------------------------------------------------------------------------------------------------
Rs 5 lakh
Old Slab             Rs 35,020                   Rs 35,020                       Rs 26,780
New Slab           Rs 32,960                   Rs 25,750                        Rs ---
Saving                Rs 2,060                      Rs 9,270                          Rs 26,780 
Rs 8 lakh
Old Slab          Rs 96,820                     Rs 96,820                         Rs 88,580
New Slab        Rs 94,760                     Rs 87,550                        Rs 61,800
Saving             Rs 2,060                        Rs 9,270                          Rs 26,780
Rs 15 lakh
Old Slab        Rs 3,13,120                   Rs 3,13,120                   Rs 3,04,870
New Slab      Rs 3,11,060                   Rs 3,03,849                   Rs 2,78,099
Saving           Rs 2,060                         Rs 9,270                        Rs 26,780
_____________________ ___________________  PTI