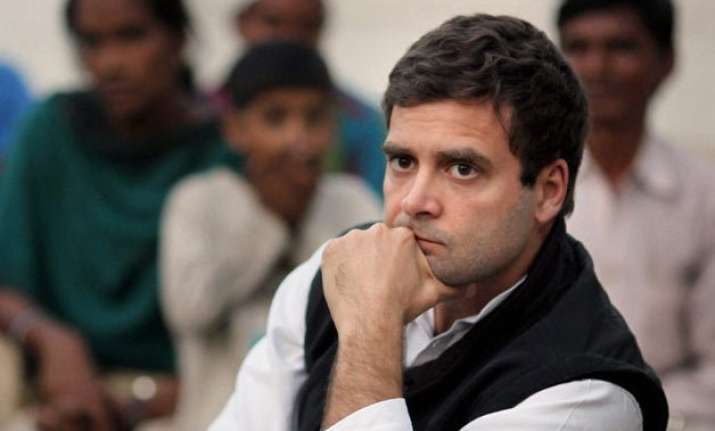 1. Rahul Gandhi to meet farmers from different states 
Back after his sabbatical, Rahul Gandhi will today meet delegations of farmers from different states. The Congress Vice President will hear farmers' views on the changes being brought in the UPA's land law by the Narendra Modi government.
2. BJP ally Mufti to host lunch for Sharad Yadav
JD(U) President Sharad Yadav is scheduled to meet Jammu and Kashmir Chief Minister Mufti Mohammad Sayeed, his former Janata Dal colleague who is now in alliance with BJP. 
Yadav said he will have a luncheon meeting with Sayeed but declined to elaborate.  'Janata Parivar' has little base in J and K but its leadership is looking to align with regional parties across the country to constitute a strong anti-BJP bloc.
3. AAP to kick start anti-drug campaign from Bhagat Singh's village 
Aam Aadmi Party will today kick start a campaign against drugs from Bhagat Singh's village Khatkarkala in Nawasahar.  All 4 MPs and senior leaders are expected to be present at the event.
4. Bandh likely to hit life in Bengaluru today
In view of the Karnataka bandh call given by various Kannada organizations, the normal life in the metro city is expected to hit by large.  The bandh is called to protest against Tamil Nadu's opposition to the construction of a dam at Mekedatu in Ramanagara district.
5. Centenary function of Patna HC today; President to attend
The centenary celebrations of the Patna High Court will be held today in the presence of President Pranab Mukherjee.
6. Geelani calls for shutdown 
APHC (G) chairman Syed Ali Geelani in a statement has called for a complete shutdown on 18 April  against the "Cold Blooded Murder" of Youth in Tral, "Unjustified and inhuman" arrests of Hurriyat Leaders, repeated "raids" on pro-freedom youths, "biased and provoking paid Indian Media" and its "sublings" in Kashmir.
7. Kolkata Municipal Corporation polls to be held today
The Kolkata Municipal Corporation (KMC) elections will be today. It's an all-out battle for the ruling Trinamool Congress which is hoping to retain the civic body for a third time in a row.
8. JKLF to hold 30-hour hunger strike on April 18-19
JKLF would organize a 30-hour long symbolic hunger strike and seminar on April 18 and 19, against, what he termed as the conspiracies to create separate townships for migrant Kashmiri Pandits in the Valley. 
9. Panchkula court to hear Ram Rahim Sadhvi rape case 
Panchkula court will today hear Ram Rahim Sadhvi rape case. Sadhvi's CFSL report is expected to be submitted in the court