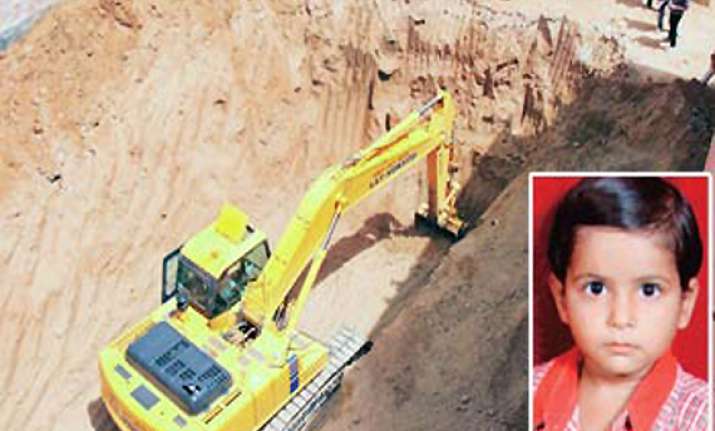 Gurgaon, Jun 23: The fate of the 4-year-old girl, who fell into a 70-feet-deep borewell at a village near Manesar, today remained uncertain with rescuers struggling to remove the hard rocks coming in the way of the link to be established between the borewell and the parallel pit dug up to reach her. 
"We have to dig further to reach her...hard rocks are coming in the way...we are finding out ways to remove the gravel," Joint Commissioner of Police Anil Rao said. 
"No time frame can be given at the moment," he said. 
Earlier in the day, an official of the rescue team had said they were inches away from reaching the child.  "A narrow distance is left to reach the girl," the official had said.
The girl Mahi fell into the borewell at Kho village near Manesar while playing with her friends on June 20, her fourth birthday.
Oxygen is being constantly supplied to Mahi since the rescue operation began.
Over 100 officials drawn from army, fire, police, Gurgaon Rapid Metrorail, health and revenue departments, and locals have been involved in drilling a pit parallel to the borewell.