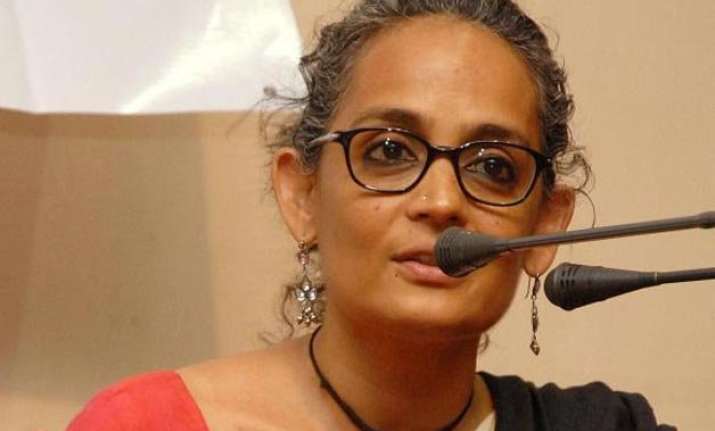 Gorakhpur: Renowned Indian writer and activist, Arundhati Roy, stroked a controversy yesterday when she called Mahatma Gandhi a 'corporate agent'.
"Mahatma Gandhi was the first corporate sponsored NGO of this country," she was quoted as saying in a Hindustan Times report.
She also criticized Gandhi for his 'casteist tendencies' saying, "It was one of the greatest falsehood in this country to worship him (Gandhi) who wrote horrible things about Dalit, women and poor."
ALSO READ: Katju says Mahatma Gandhi was a British agent
The 53-year-old lady was speaking as the chief guest on the opening of the three-day long 10th Gorakhpur Film Festival.
Roy's remark evoked strong resistance from the audience with a youth asking the writer not to call the father of the nation a 'corporate agent'.
Roy, author of the acclaimed novel 'God of Small Things', claimed that her 'concept' about Gandhi is based upon the writings of the old man.
"I have studied a lot about him and this on the basis of whatever he has written between 1909 to 1946," she retorted.
She also lashed out at the 'corporate controlled system of the country,' saying that the nation was not run by Prime Minister Narendra Modi but rather by big corporate honchos like Ambanis, Tatas among others.
She even flayed the Jaipur Literary festival for not serving its basic purpose due to the influence of corporate houses that financed it.
Roy had in past advocated for renaming institutions and roads named after Gandhi.