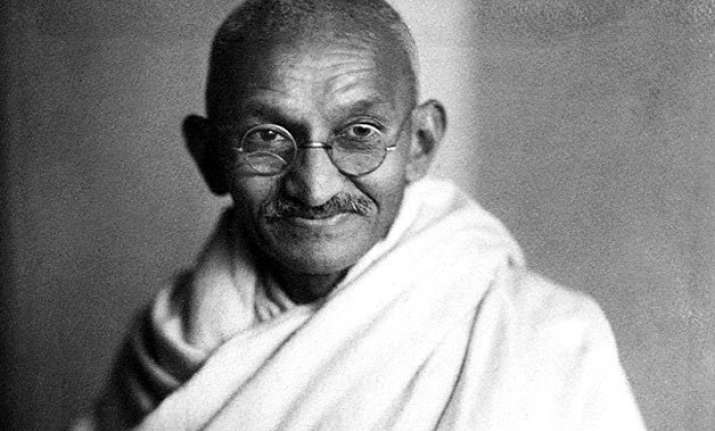 New Delhi: Mohandas Karamchand Gandhi, popularly known as Mahatma Gandhi, is one of those people who played vital role in enabling India to break free from the shackles of British slavery.
Infact, it would be fair enough to credit Mahatma Gandhi for the independence of the country.
Known as 'Father of the Nation', Mahatma Gandhi is often referred to as 'bapu'.
While Mahatma Gandhi devoted his entire life to the freedom struggle in India, he also became the voice of a common Indian aspiring to breathe fresh air of independence. Infact, Gandhiji also launched a number of movements that included Non cooperation movement, Dandi March, Quit India movement etc.
He was known as an eminent personality, not just in India but across the world. Gandhiji even left his mark in London when he went their for a roundtable conference.
As the nation commemorates Mahatma Gandhi on his 146th birth anniversary today, here were bring some of his rare and unseen videos which were shot during his visit to London.
Mahatma Gandhi is Here
The video shows the arrival of Mahatma Gandhi in Marseilles when he was on his way to London in 1931.
Gandhiji was accompanied by one of his close associate Madeleine Slade.
While he received a warm welcome there, the then commentator referred Gandhiji as 'the mystery man of India'.
The video also shows his further journey to England.
Charlie meets Gandhi
It was in 1931 during his visit to London, when Mahatma Gandhi met the very famous comedian-actor Charlie Chaplin. The video shows how the people in the East London went crazy seeing the two renowned people together. The crowd was seen shouting "Good old Charlie, Good old Gandhi".
Gandhi's London Home in the East End
This video shows the house where Mahatma Gandhi stayed during his visit to London in 1931.
It also shows Gandhiji's hostess Miss Muriel Lester, who later accompanied him on his tour of earthquake-shaken regions in Bihar as part of his anti-untouchability tour in 1934.
Gandhi in Rome
This video shows Mahatma Gandhi's visit to Rome the same year.
Gandhiji is seen accompanied by the officers of Benito Mussolini's National Fascist Party which ruled Italy during that period.
He was also accompanied by Madeleine Slade during his Rome visit.