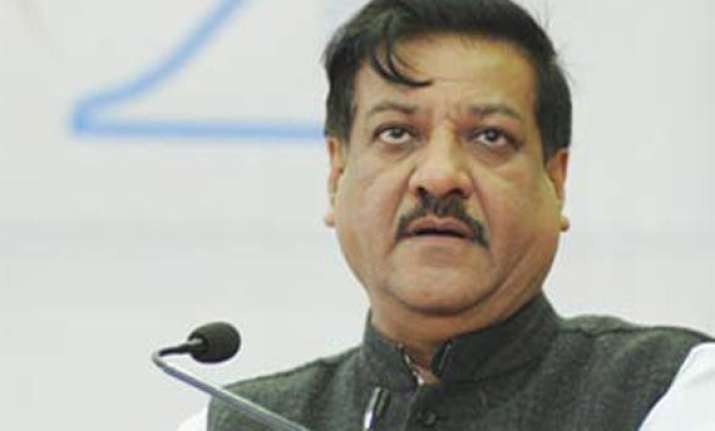 Mumbai : Launching a scathing attack on the Rashtriya Swayamsevak Sangh (RSS), Maharashtra Chief Minister Prithviraj Chavan said here yesterday that "communal parties" had changed their strategy by trying to spoil the atmosphere during election period.
"They (RSS) have changed their strategy. Their strategy is to create hatred among people. Their strategy is to create an atmosphere of insecurity," Chavan told a meeting of Maharashtra Congress' youth wing here.
Without naming BJP prime ministerial candidate Narendra Modi, Chavan said that to influence the people, communal forces have begun to make use of social media.
"Western methods of marketing strategy and media buying is also being done to influence the people. Earlier, the RSS was operating behind a curtain and like a remote control. But now they have begun to operate by virtually coming out in front.  Vicious advertisements and malicious propoganda is also used by them (RSS)," Chavan said.
Taking a dig at anointing Modi as BJP's PM nominee, he said, "Advani expected that he would get an opportunity (to be the PM nominee). However, that did not happen."
Speaking to office bearers and leaders of his party's youth wing, he said the Congress' agenda is development oriented.
"We have to be cautious as they (RSS) will try to spoil the atmosphere during elections. We will not allow them to be successful," he said.