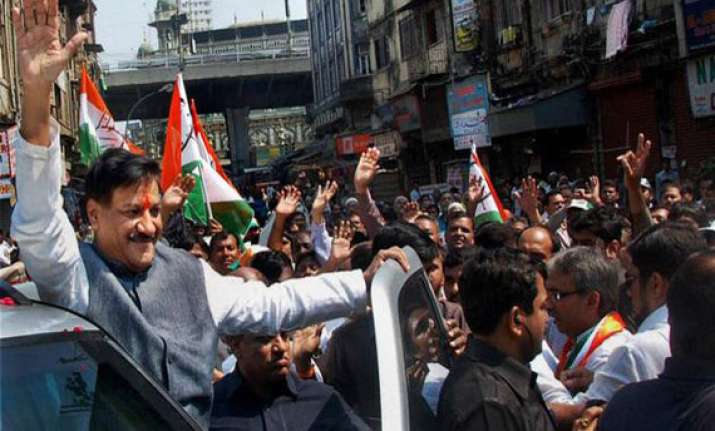 Mumbai: As the campaign for second phase of polling in Maharashtra draws to a close tomorrow, in which nearly 3.25 crores voters are expected to decide the fate of 358 candidates, leaders are working feverishly to canvass and take out rallies to ensure maximum support for their parties.
Several political bigwigs, including Union Home Minister Sushilkumar Shinde, former Chief Minister Ashok Chavan and senior BJP leader Gopinath Munde are in the fray in the second phase of polling.
Total number of 3,24,27,558 electors in 19 constituencies in western Maharashtra, Marathwada and Konkan will exercise their franchise during the second phase of Lok Sabha polls in Maharashtra on April 17.
The voters include 1,69,54,391 men and 1,53,77,605 women. There are 306 voters in the others category and 95,256 in the service category.
Ten constituencies of Vidarbha have already voted in the first phase on April 10 and more than 60 per cent electorate have cast their votes.