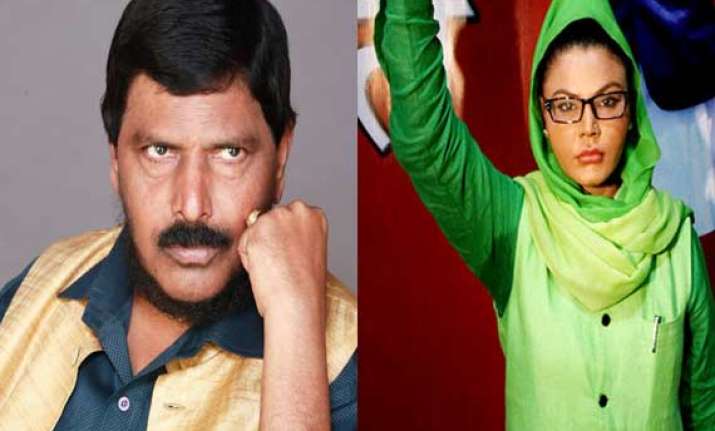 Mumbai: In a news which can prove out to be a game-changer for Item Girl Rakhi Sawant's political stint, Ramdas Athawale's party RPI is considering her name for the candidature in Mumbai assembly elections, said sources.
The state unit of RPI is scheduled to hold a meeting in Mumbai for discussing the strategy for the polls. The meeting will take place at Rangsharda Sabhagrah.
Apart from Rakhi Swant, Underworld Don Chota Rajan's brother Deepak Nikhajle, former IPS officer PK Jain could be the possible candidates of RPI in assembly elections. Many other such names can be announced by the party after the meeting.
Notably, Athwale's Republican Party of India has demanded more than 50 seats from its Shiv Sena-BJP alliance, which has a strong presence in the Mumbai.
The meeting will now clear the picture of Ramdas Athwale's new political moves, which are already a hot topic in the Mumbai's political gallery.