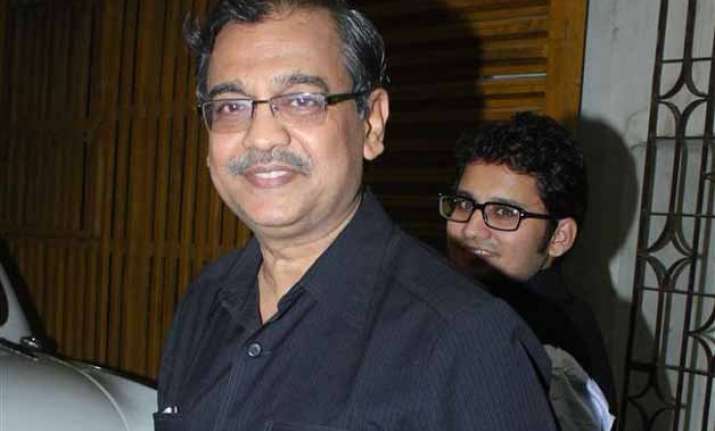 Mumbai: Maharashtra government has sought a clarification from special public prosecutor Ujjwal Nikam for his confession that he had cooked up a statement about 26/11 attacker Ajmal Kasab asking for biryani in jail.
Terming Nikam's statement 'unfortunate and uncalled for', state revenue minister Eknath Khadse on Monday said the lawyer will be asked to clarify about the statement and if need be, action would be taken against him.
"The statement has been unfortunate. I will speak to the chief minister on the topic. We will ask him to put up his side before taking any action if the clarification found dissatisfactory," Khadse said. The minister also added that the statement by Nikam may invite embarrassment to the country at the international level.
Kasab was the only of the 10 Pakistani terrorist involved in 2008 attack on Mumbai who was caught alive.  Kasab was jailed in Mumbai for nearly four years and hanged in Pune in November 2012 after being convicted. As public prosecutor, Nikam, 61, had declared in 2009, that Kasab, who was 21 when he was arrested, asked for mutton biryani to be provided to him.
Last week, on the sidelines of international conference on counterterrorism in Jaipur, Nikam told reporters, "Kasab never demanded biryani and was never served by the government. I concocted it just to break an emotional atmosphere which was taking shape in favour of Kasab during the trial of the case."  
Mr Nikam is a private practitioner who is retained by the state for special cases, so he cannot be sacked. The controversy, could, however, lead to his removal from cases he is handling at present. Nikam has handled a number of high-profile cases like the 1993 bomb blasts, the murder of BJP leader Pramod Mahajan for which his brother was arrested and the case of film producer Gulshan Kumar who was shot dead outside a temple in Mumbai in 1997.
Lawyer Abbas Kazmi, who was assigned to defend Kasab, said that Nikram "not only used the media blatantly, but also misguided the court."