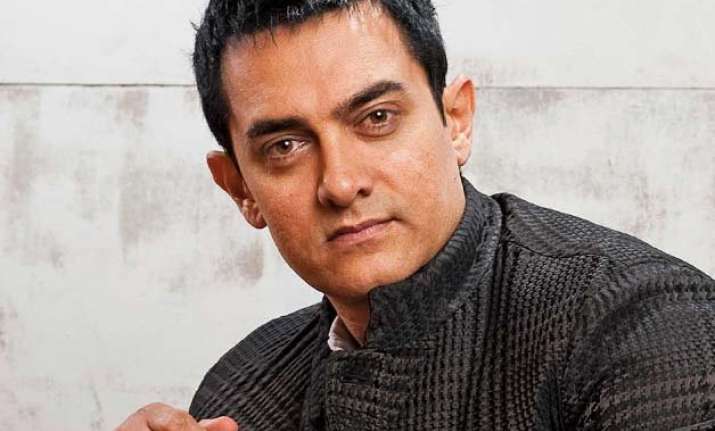 Mumbai: After the BJP-led central government dropped Aamir Khan from its 'Incredible India campaign', the saffron party's government in Maharashtra today declared the veteran actor as the face of state's 'Jalyukta Shivar Abhiyan', a flagship water conservation project to make the state drought-free.
 
The programme, launched in December 2014, aims at making 25,000 villages in the state drought-free in five years.
 
Maharashtra Chief Minister Devendra Fadnavis today made an official announcement in this regard at a joint press conference in Mumbai. Both Aamir and Fadnavis addressed the media in a joint press conference.
 
In the first phase, the government completed 1.20 lakh works in 6,200 villages. The second phase will be rolled out in 5,000 drought-prone villages.
 
According to reports, the programme was discussed with Aamir in May, 2015. However, his appointment was kept on hold due to his controversial speech on "intolerance".
 
"Aamir Khan had a detailed discussion on the project with Fadnavis. He also spent eight hours with top bureaucrats to study the project," Indian Express quoted its official sources as saying.
 
"Jalyukta Shivar Abhiyan" includes water conservation programmes for over 25,000 villages in Maharashtra that are suffering from severe drought conditions.
 
The 50-year-old star's contract for the national tourism campaign was not renewed after a huge controversy in November when he commented on alleged "intolerance" in the country.
 
At an event, Khan had said his wife Kiran Rao had asked if they should move out of the country, as she feared for the safety of their child in a climate of insecurity.
 
Earlier, Snapdeal also discontinued its contract with Aamir Khan as its brand ambassador within months of the Bollywood actor's comments on perceived intolerance in the country that made him and the e-commerce giant target of severe criticism.
 
In January, Khan ceased to be the ambassador for the government's 'Incredible India' tourism campaign. Actors Amitabh Bachchan and Priyanka Chopra replaced Khan as the brand ambassadors for the campaign.