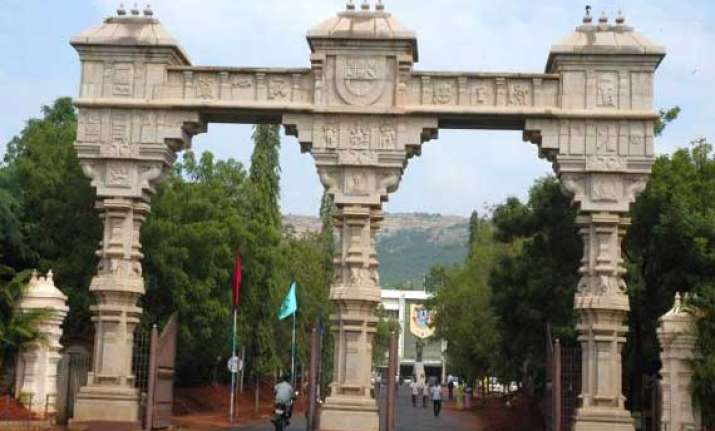 Madurai: The Madurai Kamaraj University would install "Biometric time and Attendance system" for its teaching and non-teaching staff following complaints regarding teachers participating in protests and skipping classes, the University Vice-Chancellor Kalyani Mathivanan today said.
About 1100 staff were working in various schools, departments, directorates and administration.It had been brought to the notice of the officials that teaching staff were resorting to agitation during the working hours,
affecting classes, and students.   
Inspection of the attendance register revealed that many teachers who participated in protests had signed in the attendance register, the Vice-Chancellor said.    
It has been decided to install the system to prevent teachers joining strike during class hours, the VC added