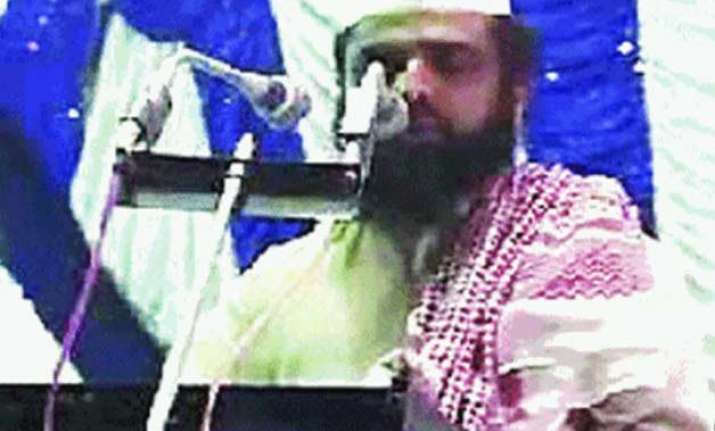 New Delhi: Special Cell of Delhi Police has arrested a Madrassa teacher from Banashankari near Bangalore for making hate speeches and forging links with Pakistan-based militant organisation al-Qaeda.
According to police, he has been identified as Maulana Anzar Shah and has links with the al-Qaeda module in the Indian sub-continent.
A senior police officer said that Anzar will now be interrogated by officials to establish further links, adding that also under the scanner are his connections with Pakistani spy agency ISI.
"Investigation is underway. Further details will emerge during Anzar's interrogation," the official said.
Anzar, police said, studied at Darul Uloom, Deoband and is said to have some followers in Karnataka.
Once employed at a mosque in Bengaluru, he was asked to leave after he delivered a speech demeaning women.
Police said that Mosque authorities had cautioned him in past against making hate speeches and provoking the youth but he ignored. Following this, intelligence agencies had kept Anzar under watch for his provocative speeches leading to arrest.
Anzar's arrest is the fourth arrest in operation against al-Qaida in the Indian Subcontinent (AQIS), the newest branch of the terrorist organization.
In December, an active module of al-Qaeda was busted with the arrest of Mohammed Asif, the head of its India operations. His arrest led to another suspected al-Qaeda operative, Rehman, being nabbed in Cuttack.
Special Cell teams are also conducting search operation in several cities, tracking other potential operatives of the jihadi outfit.
The arrest of all 4 al-Qaeda operatives came after its leader Ayman al Zawahiri announced the formation of an Indian wing of the terror group to raise the flag of jihad across the subcontinent.
Intelligence had suggested that ISI was helping al-Qaeda's Indian subcontinent wing, AQIS to carry out attacks in the country by targeting some prominent leaders and tourists spots.