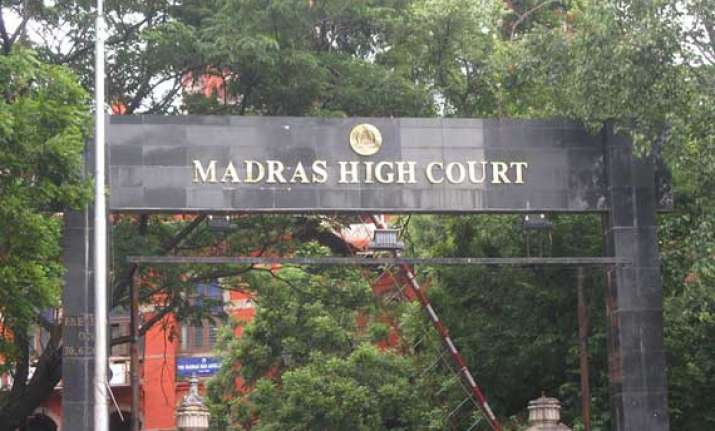 Chennai:  The Madras High Court yesterday asked the Teachers Recruitment Board to issue appointment orders to two teacher aspirants who were denied the job because their industrial chemistry degree was not recognised as valid by the Board.
A division bench, comprising Justice N Paul Vasanthakumar and Justice M Sathyanarayanan, allowing the pleas of A Thiruvarutchelvan and R Mathivanan, said necessary appointment orders should be given to them in eight weeks.
The two had applied for the PG assistant posts for chemistry subject in government higher secondary schools, for which results were published in April 2012.
After learning that they had not been selected despite qualification and employment exchange seniority, they moved the High Court.
A single judge had dismissed their writ petitions on the ground that the subject of industrial chemistry was not recognised as equivalent to that of M.Sc (Chemistry) by the government, either at the time of calling for applications or at the time of declaring results.
However, on January 22, 2013, while the present appeals were pending, the government issued an order on the basis of equivalence committee's recommendations declaring that M.Sc industrial chemistry issued by Bharathidasan and Alagappa universities were equal to regular M.Sc chemistry "for the purpose of employment in public services and promotion".
Citing this order, the bench had asked the government advocate to ascertain if two posts of PG assistant posts directed to be kept vacant for the candidates are still available.
As the government failed to clarify the position despite five adjournments, the judges ruled "the authorities have not given instructions with regard to the filling of two vacancies as on today. Thus, it is beyond doubt that the vacancies are still available."