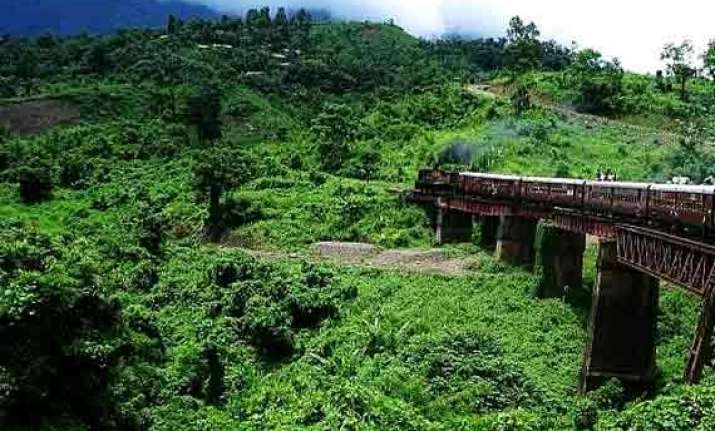 Haflong:  The longest railway tunnel in the north east on the newly constructed Lumding-Silchar broad gauge line in Assam has been scooped out, said Northeast Frontier Railway officials.
The tunnel is situated near New Haflong station building and passes below Haflong town and the underground excavation work from both ends met each other on Sunday in Dima Hasao district, said NF Railway senior public relations officer (construction) Md M M Y Alam.
The 3,235 meter long tunnel connects the newly built New Haflong railway station with Jatingalumpur railway station, he said adding it is considered as one of the most critical tunnel in the 210-km broad gauge track.
It was scooped out with great difficulty due to soil conditions of the area and geological issues. Adverse geological conditions were encountered during underground excavation of the tunnel and its completion has been seen as a major challenge for the construction engineers of NF Railway, he told reporters yesterday.