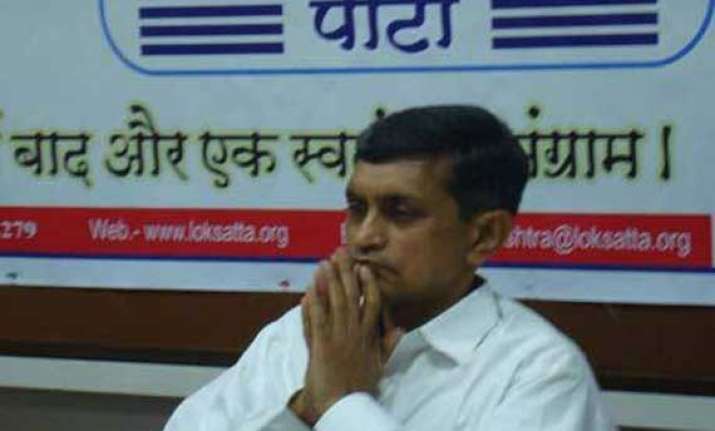 Hyderabad :  Lok Satta Party yesterday said it had played a significant role in pushing through several measures for good governance in the seven years of its existence and added that it still had many miles to go.  
Lok Satta was largely responsible for the adoption by Parliament of three Constitutional amendments, party President and MLA, Jayaprakash Narayan, said here. He was addressing the media to mark the seventh anniversary of the party's founding.  
The 91st Amendment to the Constitution, which imposes a ceiling on the number of ministers at the Union and state-level, the 97th Amendment providing autonomy to cooperatives, and the 120th Amendment facilitating formation of a Judicial Appointments Commission, were all the results of Lok Satta efforts, he claimed.
Lok Satta was also instrumental behind the adoption of laws providing for disclosure of assets and liabilities and criminal antecedents of electoral contestants, formation of local courts, political funding law and the right to information Act, the bureaucrat-turned-politician said.  
Maintaining that a lot more remained to be done to transform politics, governance and economy, he said that a proportional representation system, strong local governments, independent and effective anti-corruption institutions and service guarantee laws were the most important changes which were needed to improve our politics.
Narayan said the party would decide its 2014 general election strategy at the party's General Council meeting here on October 19.
The meeting will debate whether the party should contest on all seats or concentrate in select constituencies.  It would also discuss the question of entering into alliances and, if so, with whom.
Narayan, a former member of the Administrative Reforms Commission, said Lok Satta had decided to extend unconditional support to the Aam Aadmi Party in the upcoming Delhi Assembly elections.