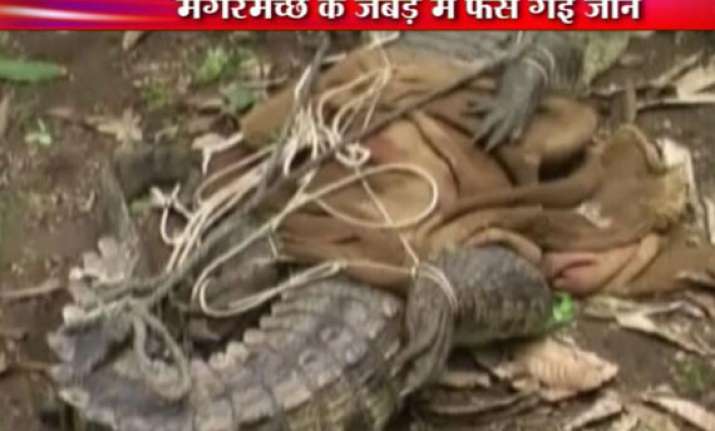 Junagarh, Gujarat, Sep 22: India TV has telecast live video of a crocodile attacking eight employees of forest department who were trying to catch the reptile on Friday. 
The 10-feet long crocodile, weighing over 200 kg, was spotted in Barula village under Maliya tehsil of Junagarh district.  
The forest department was informed and 8 wildlife employees came to catch the crocodile in a crude manner. They had no modern equipment to catch the reptile and put it inside a cage.
The forest staff first threw a thick blanket on the crocodile, and some of them sat on it, in order to tie it up.  
Suddenly, the crocodile which was lying low, did a huge somersault throwing off the employees, and briefly caught hold of the leg of one of the employees.  
This time, the wildlife staff brought an iron bed to overpower the crocodile and tie it up.  
Tie it up they did, but one of them had to be sent to hospital for treatment.