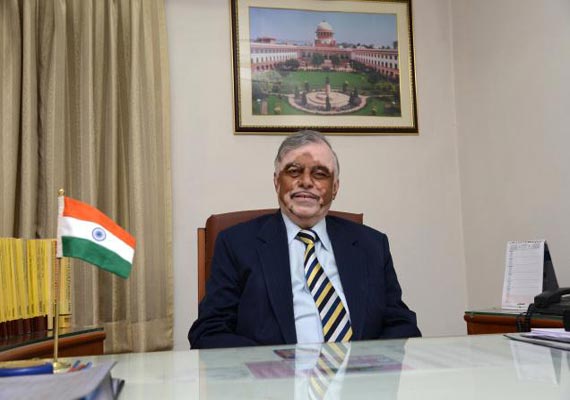 Hyderabad, Jul 27: Chief Justice of India P Sathasivam today said legal education is not just a tool of professional success but a medium for social welfare and empowering deprived sections of the society.
Advising law graduates to never see law only as a means of livelihood, he said the true value of legal education includes the ability to contribute to social welfare.
"It is imperative for you to realise that legal education is not just a tool of professional success. The true social value of legal education includes personal empowerment as well as the ability to contribute to social welfare," he said.
"Law degree is not just a degree, rather a licence to help others to resolve their disputes with the aid of law," the CJI said while delivering the 11th annual convocation address at NALSAR University of Law here.
Asking the students who were awarded law degrees and diplomas to challenge themselves, the CJI said they should not allow money or fear to influence their decisions in life."Never allow any decision of yours at any corner of time to be swayed by the factor of money or fear", he said.
Focusing life solely on making money shows a dearth of ambition, Sathasivam said, adding that to make a mark in the world requires patience, commitment and ability to handle failures.
"No money, no brand name, not even the fame that you have achieved will satisfy you when you reach my age. I know it is too early to talk about the tail-end of your career. But time just flies, it is always good to be prepared," the 64-year-old Chief Justice of India maintained.
"No attractive salary packages or working with big brand can give the satisfaction of work, which you may derive from doing what your heart desires. In my view, this will only be your cherished asset at the later part of your life."
Sathasivam called upon the students to play a crucial role in spreading legal awareness among the members of deprived sections who are largely unaware of even the basic rights given to them under the Constitution and other laws.  
"Only laws cannot save democracy, it is lawyers and judges who inspire respect for the laws," he added.  
In all, 704 degrees and diplomas were awarded and 43 gold medals given to the graduating students.