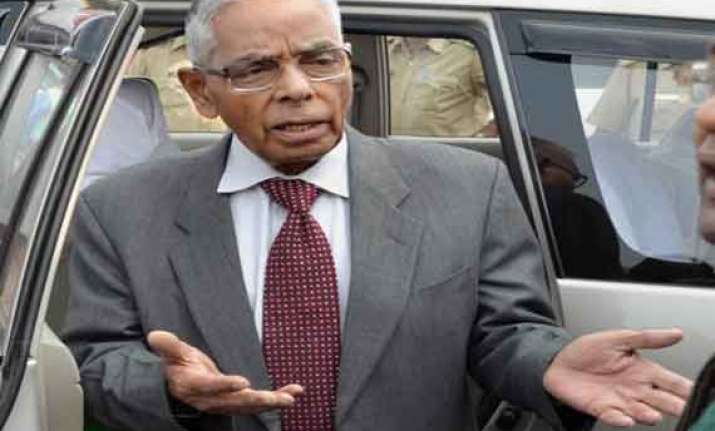 Kolkata : West Bengal Governor M.K. Narayanan Monday termed the overall law and order situation in the state as "broadly under control" and said the government was giving the highest priority to address offences against women.
Delivering his annual address to the state assembly, Narayanan praised the policies of the Mamata Banerjee government and said it had a "zero tolerance" to those resorting to violence.
"The overall law and order situation in the state has been broadly under control with no major communal incidents or significant increase in general crime," he said.
The governor said the government was addressing the social evil of offences against women by giving it the highest priority.
He said the government has come up with a "standard operating procedures (SOPs)" for dealing with sexual assault victims while strict instructions have been given for "quick and scientific investigation of such cases and trials in fast track courts".
The state government has set up a Special Operations Group to "monitor, investigate and conduct operations" against misguided elements who resort to violence, he said. He said the SOG has "met with considerable success".
Refering to the Saradha Group chit fund scam, Narayanan said the state government has provided assistance to over 2.37 lakh small investors who had squandered their savings by parking their money with the Group companies.
The opposition was sharply critical of the governor's address. The Congress later dubbed it as a "document of lies" and said the governor was compelled to read the speech prepared by the state government.
Speaking to media persons, senior Congress leader Manas Bhuniya accused the government of efforts to take credit for the central schemes, and challenged the governor's comments that law and order situation was "broadly under control".
"The state has recorded the highest number of crimes against women. It is second in rape incidents," he said.
Bhuniya also remarked that the government was utilising funds from the state exchequer for repaying those who lost their savings by investing in the Saradha Group, while the "properties of the company was not being auctioned off".
However, Parliamentary Affairs Minister Partha Chatterjee alleged that the opposition was only "spreading canards" when the government was working for the state's progress.