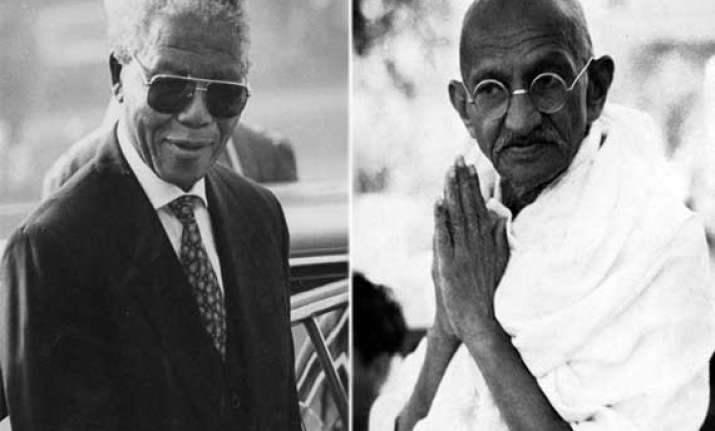 Kolkata: The biggest similarity that bonded Mahatma Gandhi with Nelson Mandela was the two leaders' sense of humour, Mahatma's great-grandson Tushar Gandhi said here today.
"I think the greatest similarity between them was their great sense of humour," Gandhi, who was delivering the D Mehra Memorial lecture on 'Nelson Mandela and Mohandas Karamchand Gandhi: The long road to freedom' at the International Kolkata Book Fair here, said.
"If you look at Bapu's photos he is always laughing...
There is merriment in his eyes and amusement on his face.  Mandela also had an unbridled laughter. People fell under its spell. That was the bond that connected the two," he added.  
Gandhi recalled that Mahatma had once said that it was because of his sense of humour he had been able to handle the pressure or he might have committed suicide.  
"Mandela also kept his sanity intact when he was imprisoned by laughing out loud inside the cell," Tushar, who runs the Mahatma Gandhi Foundation, said.  He opined that politics forced Mandela to walk the Gandhian way.