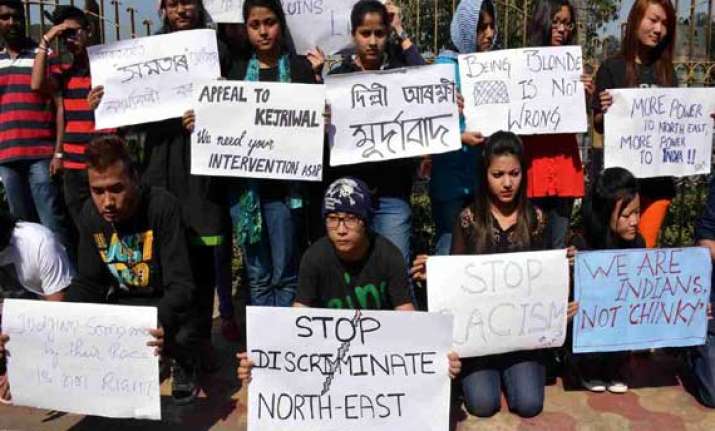 New Delhi: In the wake of frequent attacks on young people from the northeastern states, a plea was submitted in the Supreme Court Monday seeking its directions to the central government to protect the life and liberty of the youths.
Three lawyers Ranbir Yadav, Abhishek Garg and Baban Kumar in their plea sought direction to the central government to take "urgent and immediate" steps to ensure the protection of youth from verbal and physical violence.
The frequency with which northeastern youths are being targeted with verbal and physical attacks was a matter of serious concern, the plea said.
It added that an attack on a young woman from the northeast had lead to an exodus of youths from Karnataka.
On the geographical proximity and the long border that these states share with China, the plea said such treatment being meted out to them could one day pose a threat to the unity, integrity and sovereignty of India.
The plea said the apex court should direct the government that people from the northeast must get their rights under the constitution.