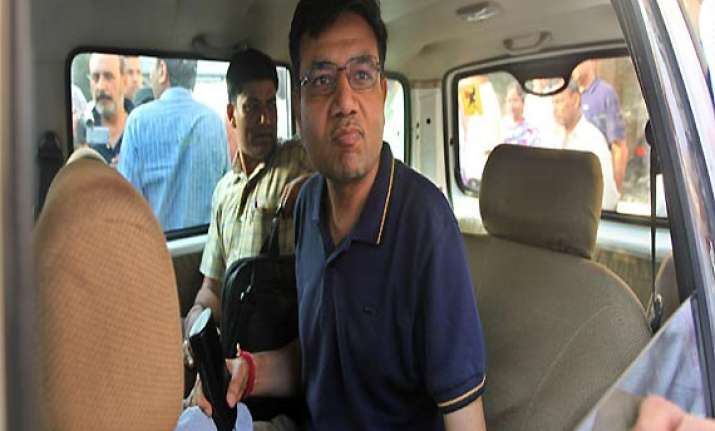 New Delhi: Former Railway Minister Pawan Kumar Bansal's nephew Vijay Singla and nine others, arrested in the Rs 10-crore cash-for-post railway bribery case, will face trial with a special court today framing charges of criminal conspiracy and corruption against them.  
Paving the way for the trial, Special CBI Judge Swarana Kanta Sharma framed the charges against the 10 accused under section 120-B (criminal conspiracy) of the IPC read with provisions of Prevention of Corruption Act and posted the matter for August 25 for commencement of recording of evidence in the case.
After the court framed charges against them, the accused said, "We do not plead guilty and claim trial." Congress leader Bansal, who resigned as the Railway Minister in May last year after the case came to light, has been arrayed as a prosecution witness by the CBI in its charge sheet filed last year.
"You (Singla) during the period between January 2013 to May 3, 2013 had accepted illegal gratification of Rs 89,68,000 from your co-accused Mahesh Kumar, N R Manjunath, Rahul Yadav, Sameer Sandhir, Sushil Daga, C V Venugopal and M V Murali Krishan for yourself or for any other person as a motive or reward for inducing by the exercise of your personal influence on any public servant for appointing your co-accused Mahesh Kumar as Member (electrical) in Railway Board and thereby you committed an offence under section 9 of Prevention of Corruption Act 1988 and within my cognisance," the judge said.