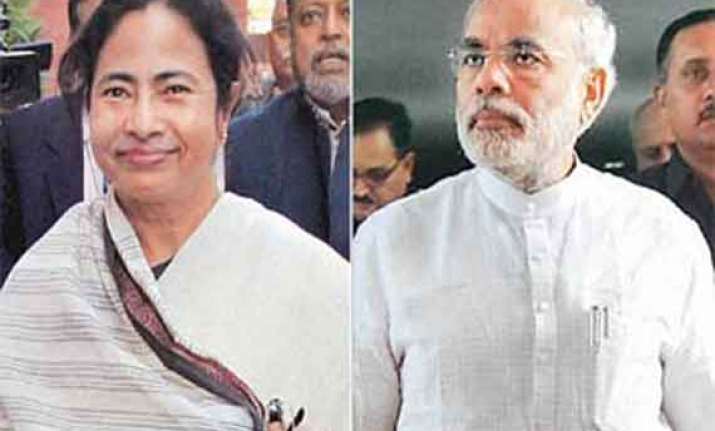 Kolkata: Narendra Modi today was critical of the West Bengal government, but did not seek to cross swords with Trinamool Congress supremo Mamata Banerjee, saying that while she could work for the development of the state, he be given an opportunity to serve its people from the Centre.  
"The people here can ask for an account of development from her at the state level, while they can seek the same from me if I am given a chance at the Centre," BJP's prime ministerial candidate told a party rally here.  
"If the people make us victorious in all 42 Lok Sabha seats from Bengal, then it will be a three-tier gain for you people. While at the state level, you will have Mamataji for development, at the Centre you will have me and above all there is President Pranab Mukherjee who is also from here," Modi said.
Modi, however, questioned whether the people of the state were experiencing the much needed 'parivartan' (change) since the Trinamool Congress government took over in 2011 following the end of the 34-year Left rule since 2011.  The crowd shouted 'no'.